Cause it is known as the most vegan-friendly city in Sweden and I have experienced a little bit of this as I have been to Malmö several times before. But the vegan scene there has grown so fast the last few years that it's been impossible to keep up with and there are so many new places that have opened up since my last visit there.
The food isn't the only reason I love Malmö though. Of all the cities I've been to in Sweden, Malmö is the only other one I could see myself living in. It has such a strong sense of community there, it is so lively, multi cultured and the people there are from my experience very open minded and welcoming. It's a city I have been to many times and I will be going back to often for the rest of my life. I truly love Malmö.
Farm2Table
Brunch all day! This café is super cozy and I love the atmosphere and I adore the little outdoor space in the back. I went here twice in just 4 days. The faux lax bagel was incredible and so was the smoothie bowl I had. The only disappointment was that the waffles weren't very sweet – but I have a massive sweet tooth so that's just my preference. My fiancé thought they were perfectly balanced in sweetness and the bitterness from the chocolate.
Vegan
Food: Toasts, bagels, waffles, pastries, smoothies, and smoothie bowls.
Address: Davidhallsgatan 19, Malmö
Website: farm2table.se
Instagram: @farm2table.se
---

Bageri Leve
This bakery is known way beyond Malmö, and they are especially known for their doughnuts. Every Friday they have a new special flavour of stuffed vegan doughnuts. They always sell out way before closing so don't wait for too long if you go, or you might miss out. The flavour they had the Friday I was there was vanilla curd stuffing and vegan chocolate on top. And they really do live up to the hype. This is a must if you're ever in Malmö on a Friday!
The bakery itself isn't fully vegan, but when I was there everything they had on display (which was a lot to choose from) was vegan so it seems like they are mostly vegan and moving more towards that direction.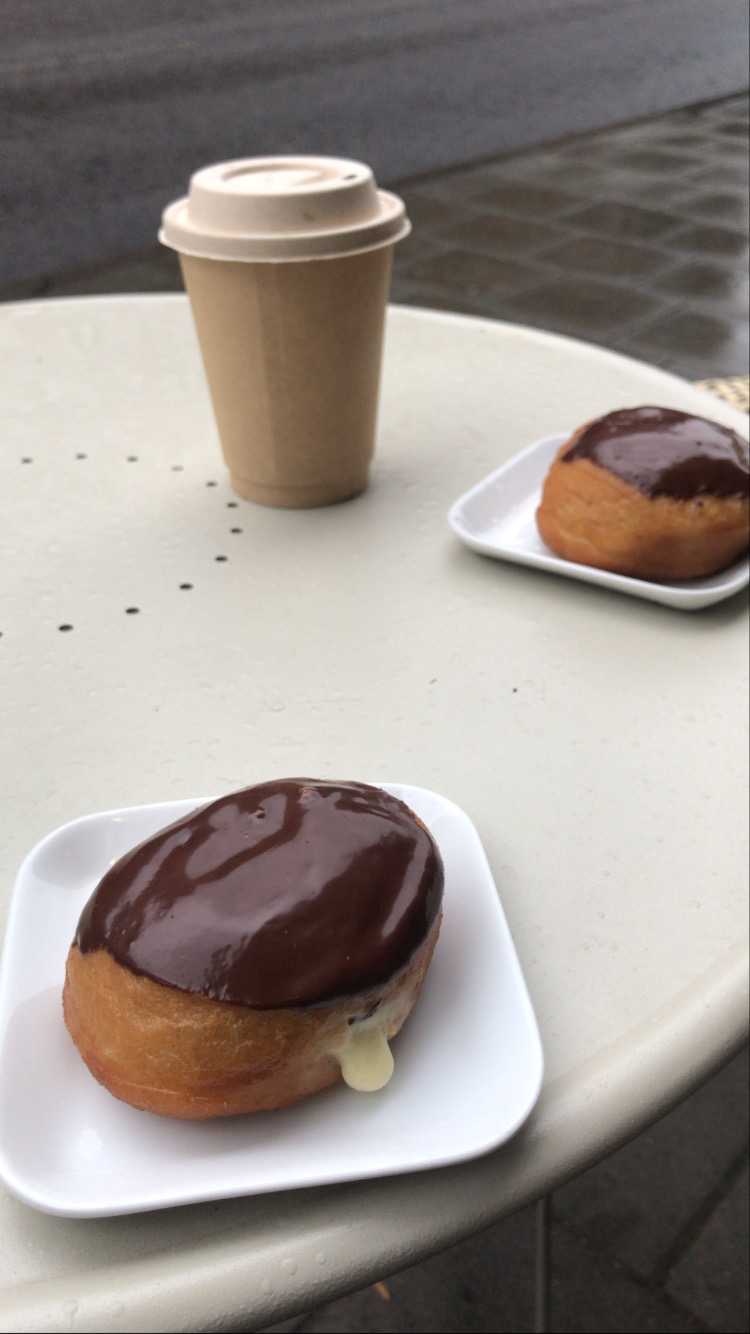 Vegetarian (most things are vegan)
Food: Pastries and freshly baked bread
Address: Östra Rönneholmsvägen 6, Malmö
Website: https://bagerileve.se
Instagram: @bagerileve
---

Sajvva
Out of all the places I went to eat in Malmö, this is the one that made the biggest impact on me. We ordered sharing plates of mixed foods for both entré and main course. It was a LOT of food so we had to bring some home with us, but it was a delight to get to try so many different dishes from all around the world. The entré was asian fushion and the main course was food spread from all around the globe.
The dumplings that were part of the entré were the tastiest food I've had in a long time, and I still catch myself thinking of those dumpling even now, several weeks later. I also loved the caribbean pineapple rice that was part of the main course.
While the restaurant doesn't seem to say they're vegan on their website, our waitress said they are fully vegan and the only non vegan thing they had was one kind of beer that they no longer serve. So it seems like they are 100% vegan without displaying it, but always ask just to make sure, as the menues does vary.
I also found out after our visit that they have a chef that is known for their incredible vegan cakes and pastries so I regret not having dessert, but when I go back to Malmö I will come back to Sajvva for sure so I'll just see it as a treat waiting for me.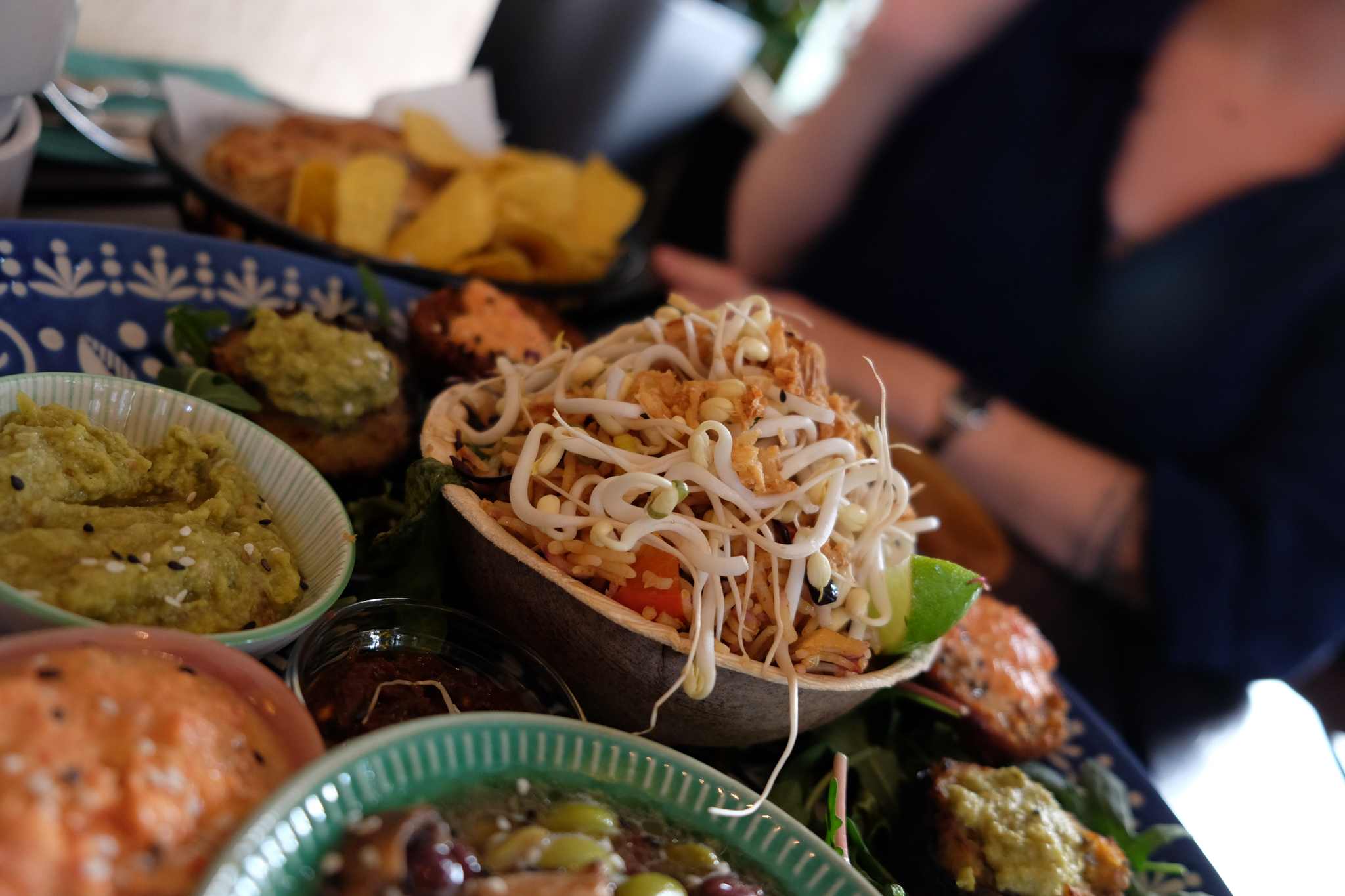 Vegan
Food: Lunch and dinner from all the corners of the world
Address: Östra Förstadsgatan 29
Website: https://www.sajvva.se
Instagram: @sajvva
---
Lotta Love
This café is all vegan with the exeption of bee pollen (not sure if they still serve that, I forgot to ask) and it is one of the oldest vegan cafés in Malmö – if not the oldest. I remember coming here even before I was vegan when visiting Malmö.
They have healthy food options and are probably most well known for their smoothies and smoothie bowls.
As they are very popular, be prepared there might not be any tables available.
Vegan (exept for bee pollen?)
Food: Smoothies, smoothie bowls and toasts
Address: Davidshallsgatan 25
Website: https://www.lottalovelifestyle.com/
Instagram: @lottalovelifestyle
---
Slottsparkens Grill & Ice cream
This place serves vegan soft serve ice cream. With TONS of options for toppings. They also have vegan cones to go with. It's revolutionary and so damn good.
They serve food and meat as well, typical grill food like hot dogs, burgers and grilled sandwiches and also here they have a bunch of vegan options for that. We were too full to try the food so we settled at just ice cream, but seeing how good that was I am very keen on trying their food too in the future.
Serves meat but has a large separate vegan menu
Food: Street food and ice cream
Address: Kung Oscar väg
Instagram: @slottsparkensgrillicecream
---
The Raw Kitchen Malmö
I'm more of what you'd label as a "junk food vegan" and my relationship to raw food has been complicated. But I do like vegetables, and throughout the years I have had some really tasty raw food. My expectations of The Raw Kitchen Malmö was quite high due to the large amount of great reviews online. I ended up going there twice in just 4 days.
I had the zucchini pasta pesto for dinner and a piece of cake as dessert. The dinner was absolutely delightful and with the little pieces of vegan cheese from Casheury upped the level even more. I also got a piece of vegan Brie cheese from Casheury to bring with me and OMG, it was everything I dreamt it would be. I'm over the moon that I've found a vegan Brie cheese that has the texture and taste of real Brie cheese!
The cake however, as expected, was too heavy for me. This seems to be the case for me with all raw cakes, and I think it might be the high fat level and the density of it.
I also went back to The Raw Kitchen Malmö with friends specifically to try their Saturday Brunch and I was impressed! Every part of that plate was devoured. I highly recommend you try it.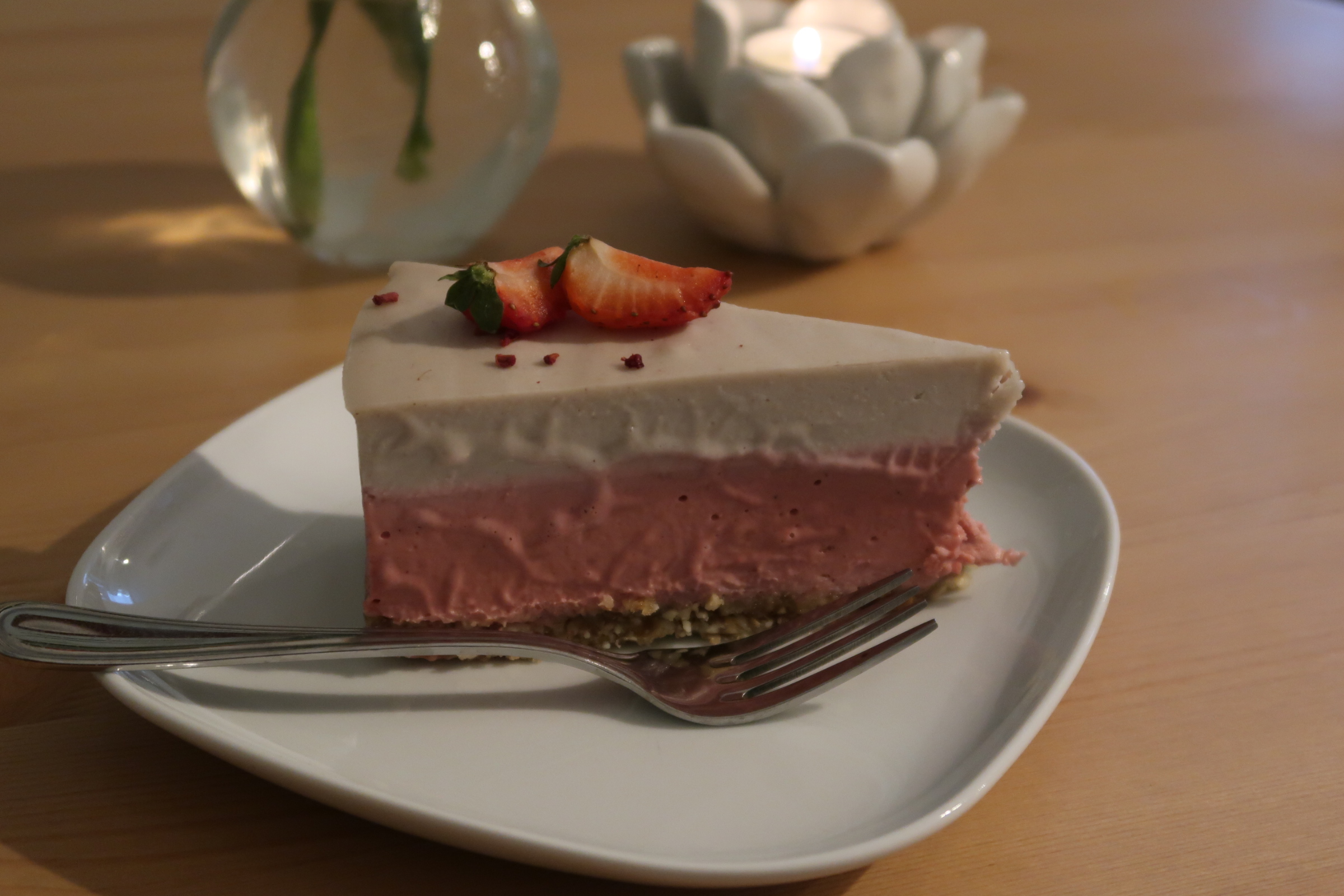 Vegan
Food: Lunch, Dinner, and Saturday brunch
Address: Brogatan 11
Website: https://therawkitchen.se/
Instagram: @therawkitchenmalmo
---
Jord
This picture perfect vegan café was located a bit further away from where we stayed, so we didn't end up going until the day we left so we got ourselves a toast each to go that we could bring with us on the train.
And holy guacamole – that was one of the best toasts I've had me entire life!
Had I known how incredibly good it would be, I'd have come to Jord earlier to try even more of their food. Fortunately, I live only a 3,5 hour train ride away from Malmö so I will be going back many times and will be able to come back here to try more of their menu.
Also, the interior was a pure Pinterest dream. Bright, airy and lots of plats.
Vegan
Food: Fika and Lunch
Address: Falsterbogatan 1
Website: https://www.jordmalmo.se/
Instagram: @jordmalmo
---
Fagans
This is classic Irish pub that we only happend to go to as we lived at the hotel literally next door. We were tired one evening and checked the website HappyCow to see what vegan food was closest, and Fagans was it.
I'd read they had two vegan options. Burger and fish n' chips. And when I see vegan fish n' chips available – I take it. But alas, due to the restricted situation the world is in right now and with fewer people being able to fit in a restaurant with proper distance, they had temporarily removed the vegan fish & chips from the menu, so we got the burgers instead.
Luckily for us, we were not disappointed. The price was really good and this was exactly the kind of burger you'd want and expect in a proper pub environment. And it was massive as well, so well worth it's already low price. It left us wishing for nothing more. Hopefully they'll be able to have live music at Fagans again.
And as someone who loved Ireland and the pub culture will definitely be going there again – hopefully when they have the fish n' chips back on the menu.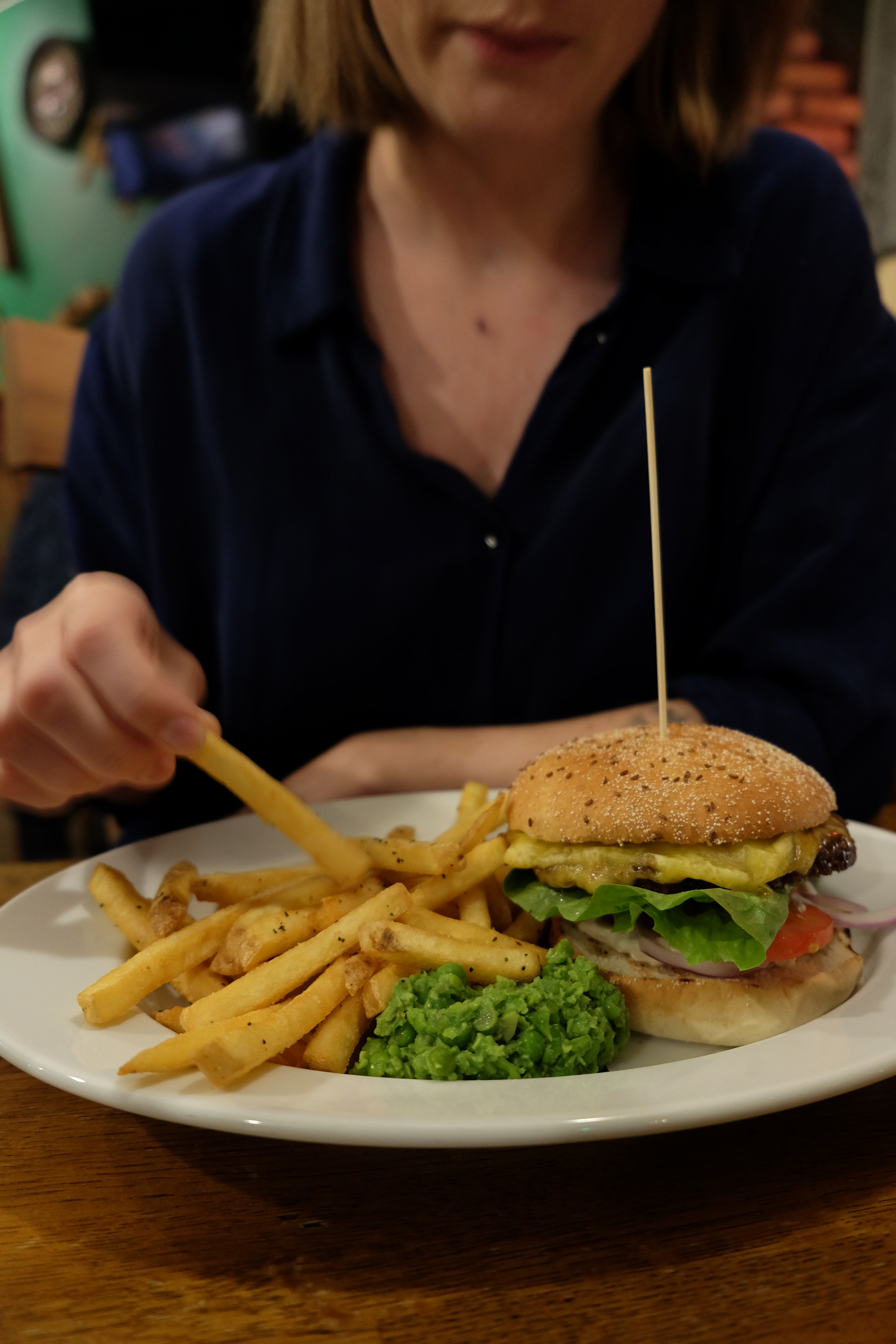 Serves meat but has vegan options
Food: Dinner and bar
Address: Per Weijersgatan 4
Website: http://fagans.se/
Instagram: @fagans.malmo
---
AB Småland
I've been to this café/boutique before and it's understandably a very popular café in Malmö. They are vegetarian but with many vegan options and they have a large focus on organic and sustainable food and products.
Everything in the café/shop is for sale – even the tables and chairs you sit on in the café part! And I love the mismatch of old wooden furniture. For those who are into social media picture perfect cafés – this is one of your must go to places.
As someone who basically only buy second hand, it is hard to keep yourself from shopping as AB Småland with their mix of hand made and small production interior items. Although they do have a few pre-loved items for sale!
This is one of the few places in Malmö that seems to be accessible for people with wheelchairs, so that is something important to note for those with that need. With Malmö being full of so many old houses, most have at least two steps up to the entry even when it's on ground level. When speaking to a few of the restaurants though, many of them say they will help you up and carry up the wheelchair for you so if that is a possibility, talk to the restaurants or cafés beforehand to see what their accessibility is.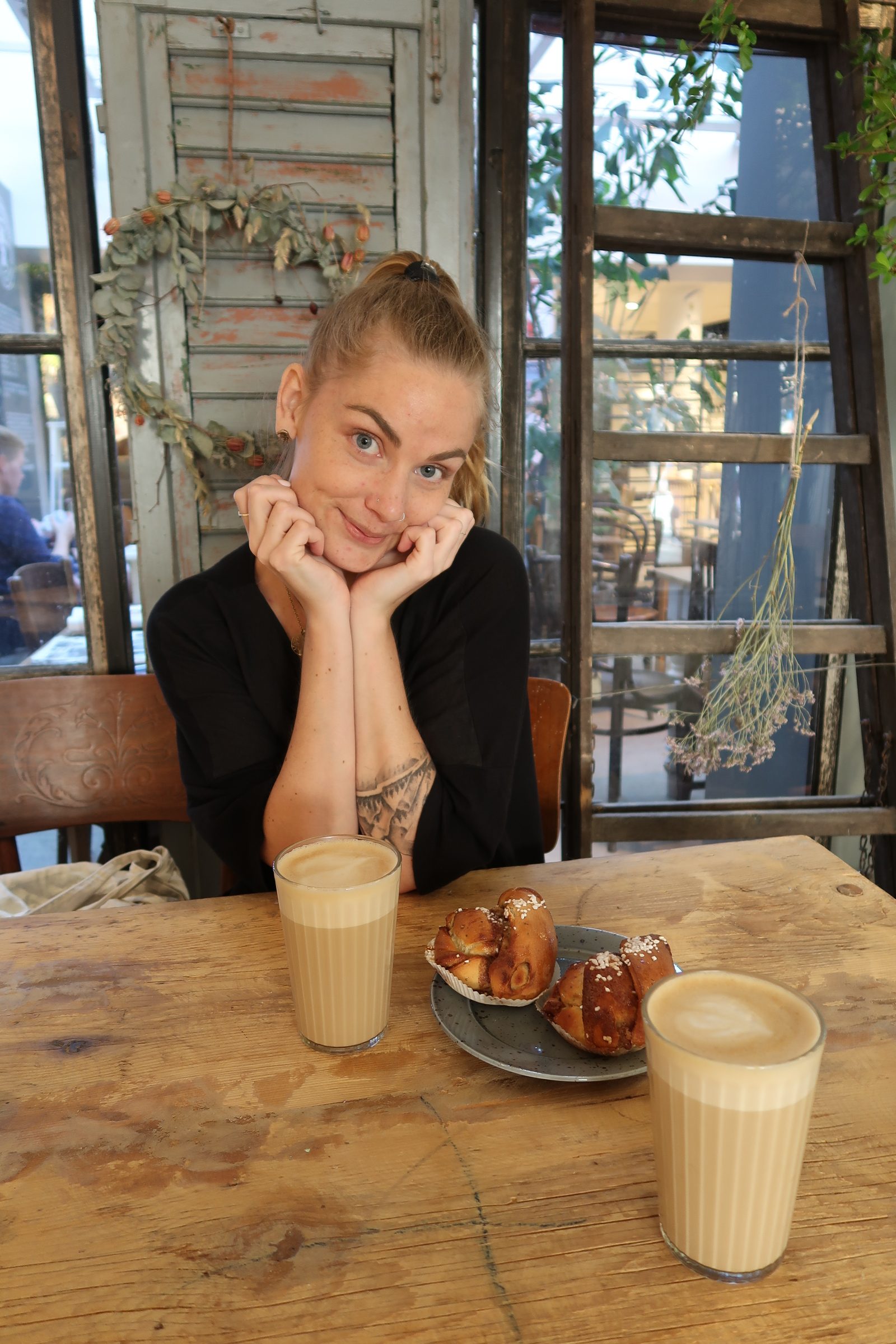 Vegetarian with vegan options
Food: Breakfast, fika and lunch
Address: Södra Förstadsgatan 25-27
Website: https://www.absmaland.com
Instagram: @absmaland
---
Still on my to-visit list
Unfortunately, time wasn't enough to visit all the places I wanted to go to during my visit to Malmö. However, I do plan to go back soon so that I can treat myself to more delicious plant-based food. That visit will be paid for by myself and won't be part of my collaboration with Malmö Town, but I will update this post to add my personal experience, views, and pictures of it to make this guide even better.
I did have plans to go back very shortly after my trip in Malmö, but due to new restrictions I had to cancel those travel plans. But you can be sure I will go back there as soon as I can cause I can't stop thinking about all the incredible food they have in Malmö. And as I mentioned before, it's only a 3,5 hour train ride away.
---

The Vegan Bar
Vegan
Food: Dinner, Burgers
Address: Södra Skolgatan 45
Website: http://www.veganbar.se/
Instagram: @theveganbar
---
Vegegården
Vegan
Food: Lunch, dinner on weekends, Buffet
Address: Rörsjögatan 23
Website: http://web.vegegarden.com/
---
Koshari House
Vegan
Food: Lunch
Address: Södra Förstadsgatan 42
Website: https://kosharihouse.se/
Instagram: @koshari.malmo
---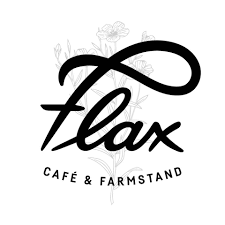 Flax
Vegan
Food: Fika and lunch
Address: Sölvesborgsgatan 10
Website: https://www.flaxmalmo.com/
Instagram: @flaxmalmo
---
Forever Vegano
Vegan
Food: Lunch & Dinner
Address: Södra Förstadsgatan 61
Facebook: Forever Vegano Bar Restaurant
Instagram: @forevervegano