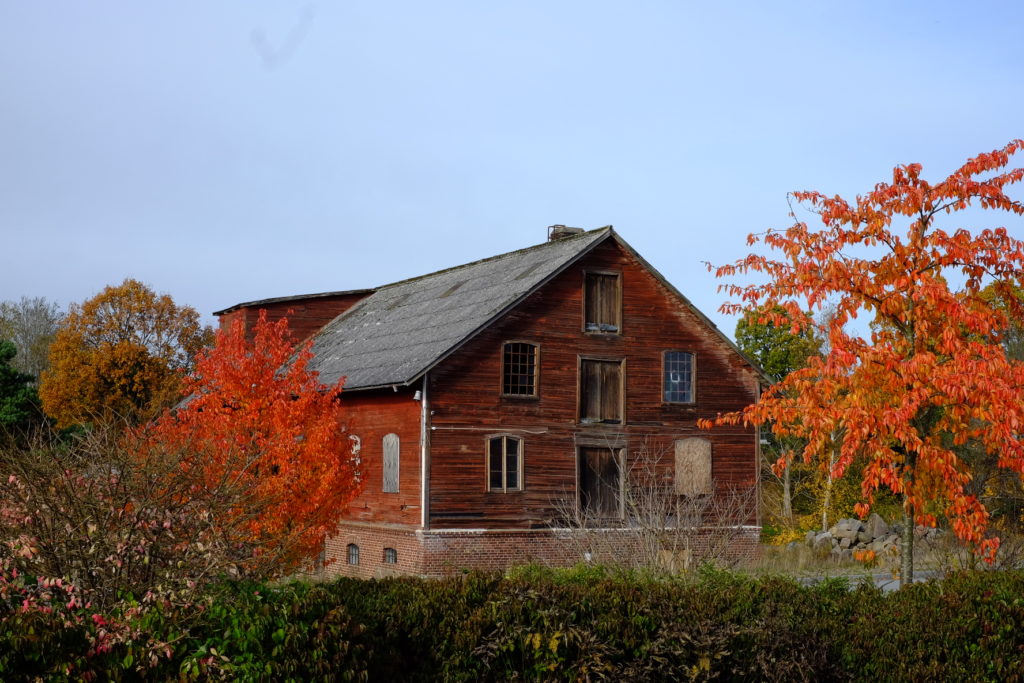 We then got on one of those mini local buses and got off at a stop that was close to the hiking trail that would lead us to our stay for the night. The map we were given was a little bit off so it did take a while for us to find the right trail, but eventually we found it and started our hike through the beautiful autumn forest.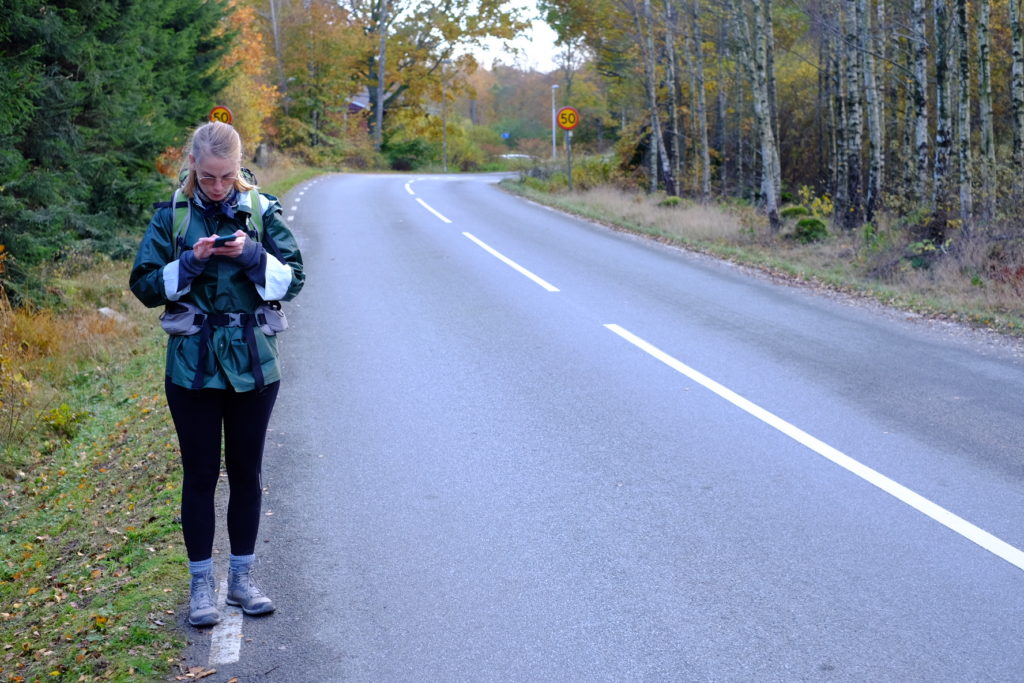 The hike
I had never thought about going on a hiking trip in Sweden in October, but now that I was hiking on the fallen brightly colored leaves I loved it and almost can't wait for next autumn so I can go hiking in this color splash again. And the trails are also a lot less busy, making you feel like you have the forest all to yourself.
Something that I LOVE about this hotel and the way of getting there, is that it is located along the Skåneleden Hiking Trail. This means that people like me, who love hiking can stop by for a night at this comfortable glamping hotel while on a longer hiking trip, doing part of, or the whole of Skåneleden. And as I've now gotten a taste of the landscapes and atmosphere of the county Skåne, I am definitely keen on doing just that. Especially since another one of my favourite hotels, Tastecelebration Residence, is located along the trail as well.
Reaching the eco-hotel
It took us a couple of hours reaching Nyrup's Naturhotell by foot and when we arrived we were greeted by one of the owners who showed us to our yurt, showed us how the heating worked if needed. We also got a guide around the common areas and all the guidelines on how to use the water etc.
We had a lovely chat about how the idea of the eco hotel came to be and then how it went from idea to reality. I really love how it is a gateway for people who aren't necessarily used to being in the outdoors or experienced campers, can come out there and get all the best parts of outdoor living without having to compensate on comfort either in the sleeping situation or having to carry all equipment with them.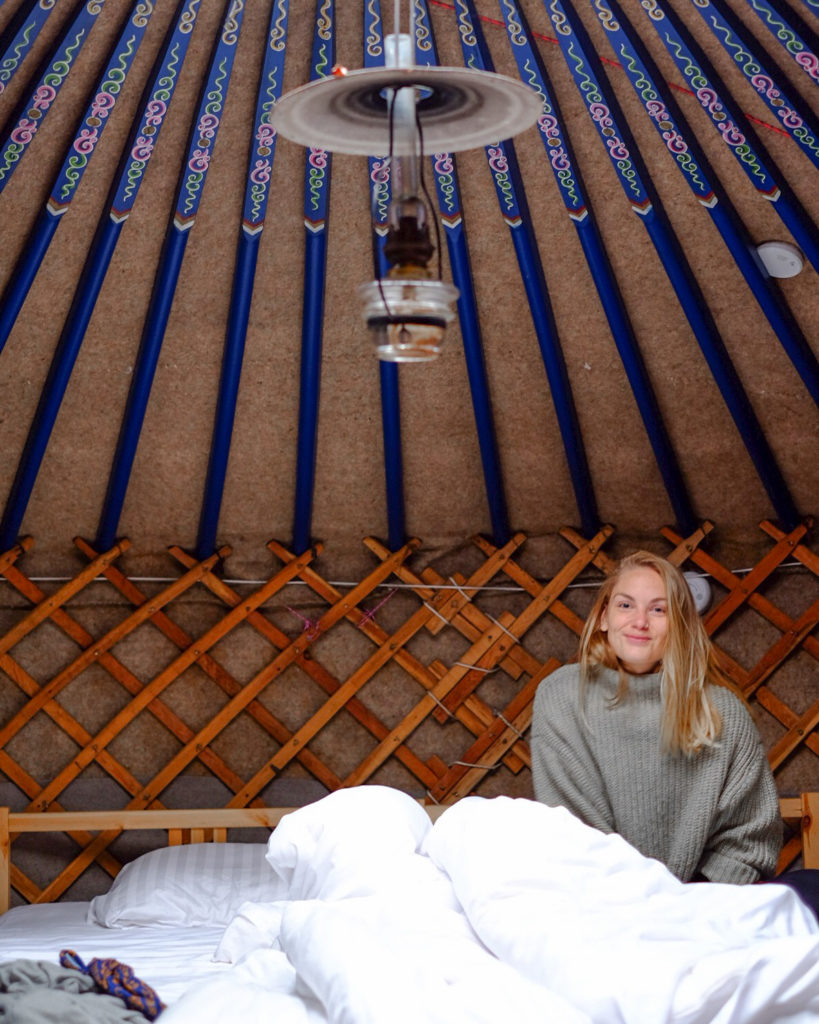 When to go
It is possible to stay at Nyrup's NaturHotell from mid-April to mid-November, with availability only on weekends September-November. We went there in the second half of October and it was a beautiful time to go, however, do keep in mind that it does get dark earlier than during the summertime. I am very glad and grateful I went during autumn, and I would also want to go back in summer too to experience the long nights there.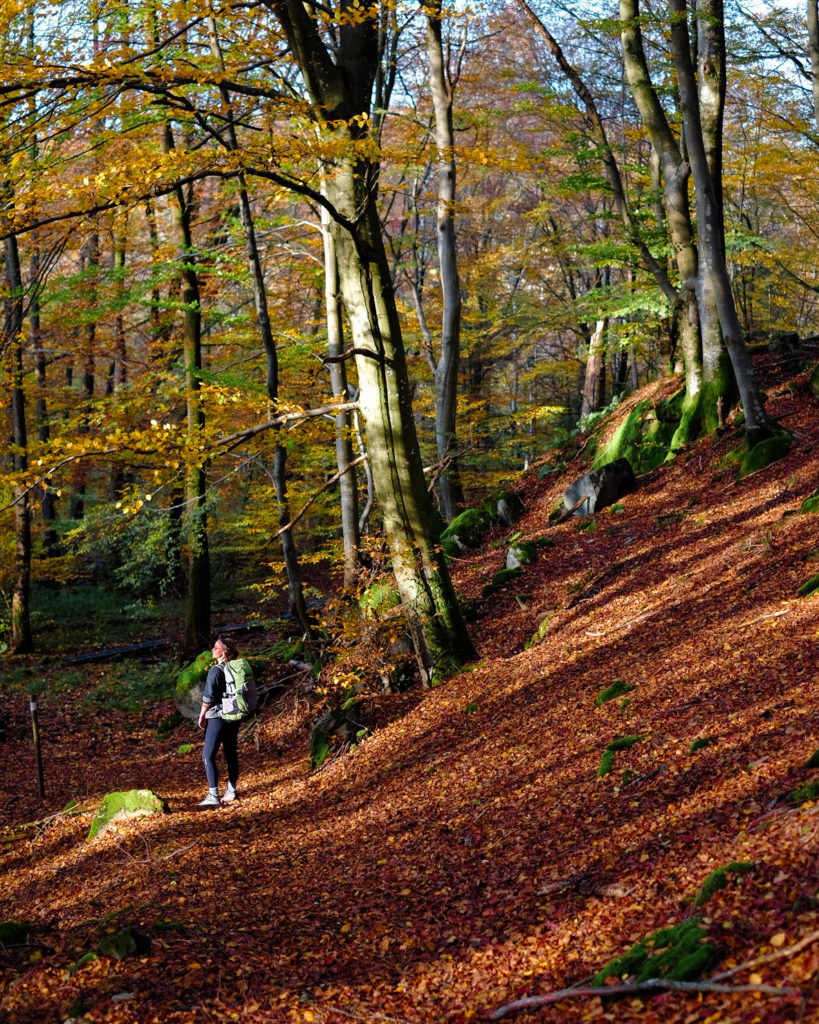 Food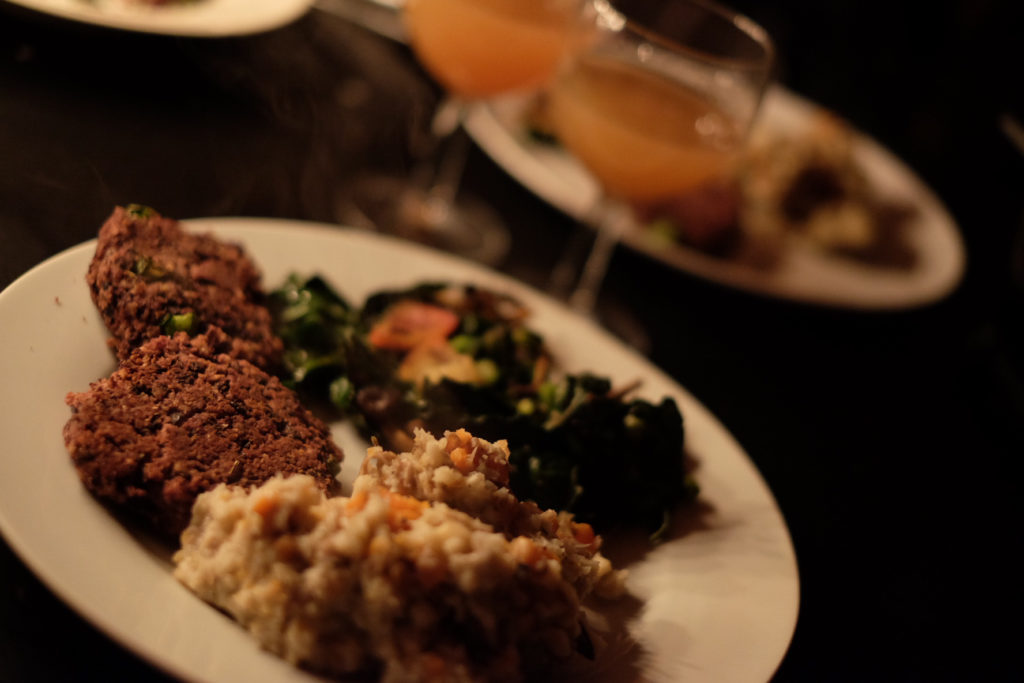 There's a big yurt equipped with tools to make dinner with the food provided to you in a little basket. This basket will contain mainly locally-sourced food enough for a two-course meal. You can choose your diet beforehand, so the basket is custom specifically for you. While it does say on their website that they don't offer vegan menus, we did and it was a great choice of food so if you contact them and ask specifically, I do think they could do this for you too.
Then you get to cook your own food over an open fire. It's very exciting that you get to see the food only once you arrive so you will have to improvise with the help of the spices and the local vegetables provided for you. I was very impressed with the food we got, as it was seasonal and some of the vegetables were super local, just from a town nearby.
There will also be food for you to make your breakfast the next day, as well as non-alcoholic drinks(we had a locally made apple juice and it was so delicious that I got as much as I could until I felt ashamed) and corn kernels to make popcorn over the fire.
The fire itself is started by the staff before they leave the location for the night, so you don't need fire-making skills to make your food. And the others staying in the other tents cook their food at the same time so if you feel social, you can make a long table and make new friends.
Summary
I actually can't believe I hadn't heard of this place before. It is a concept so perfect that I would've expected it to be a more well-known eco-hotel. The location, the huts, the concept and the way to get there is unique and I am a fan. I want to go back, and stay for more than one night. I love this place and I cannot recommend it enough. Especially as I've already mentioned, for those who love the outdoors but aren't used to it or those who want or need to sleep in a comfortable bed instead of on a thin camping mattress in a small tent.
For more information and booking go to https://naturhotell.se/en/