I'm going to a country most people don't know exist – Timor-Leste
Have you ever heard of the country Timor-Leste, or East Timor? If not, you're not alone. Most people don't know it exist. It's one of the least visited  countries in the world and I am going there in a few weeks.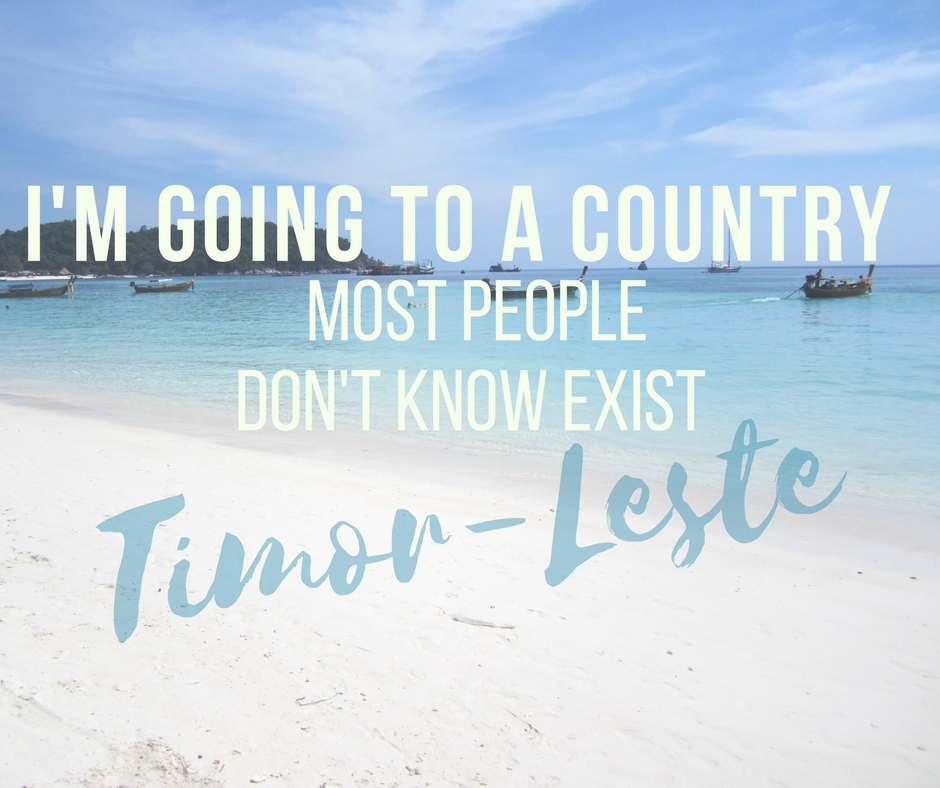 About Timor-Leste
Timor-Leste, or Easttimor, is one of the youngest countries in the world. It was declared its dependance 2002 after years of being adjoined with Indonesia. It is located among the south eastern islands that belong to Indonesia, sharing the island Timor with them. "Timor" comes from the Malay word timur, which means east. The word "Leste" means east in Portuguese. So Timor-Leste means East-East. Portuguese together with Tetum are the two official languages and the portuguese comes from the country being colonised during the 16th century until 1975 when they were first declared independent. Only to be invaded and occupied by Indonesia 9 days later.
How I will get there
There are direct flights from Bali, where I am at the moment. I will arrive in the capital called Díli and from there move around to different locations I want to visit. I only have 6 days so it will be 6 intense days of exploring as much as possible.
Why do I want to go there?
Finding destinations that are not exploited by tourism is rare and will only become harder and harder to find. Timor-Leste has some amazing nature landscapes, some of the best beaches in South East Asia and world renowned diving. I like to visit places I know little about and that I haven't already seen tens of thousands of pictures of. To arrive with no expectations and not knowing other peoples thoughts on it. To be honest I am beyond super excited because I've been wanting to go to Timor-Leste since I found our it even existed!
The trip will be in April and you can expect lots of photos and at least one video from the secret country.