Timor-Leste Day 1
During my month in Canggu, Bali, I had mentioned that I was going to Timor-Leste a few times to my friends at the coworking space Dojo Bali. I sold the destination so well that 2 days before leaving, one of my friends decided to book the flights and come with me!
My guest house didn't accept payment with credit cards and I didn't have enough cash on me.
It was around 05.40 in the morning when I went to check out. After the guy at reception wrote the receipt, he noticed me holding my credit card and he said they can't take card. I didn't have 170US£ worth of Indonesian Rupiah and my car that would take me to the airport was just about to arrive. Fortunately, after he phones his boss, I got the email adress so I could pay it via PayPal.
It was obviously my fault that I hadn't checked with them before check out if they accepted cards, but since the hostels and so many of the cafés accepted payment with cards I just assumed they would too, since it was a guest house and some people stay long and then the amount gets quite high.
Our flight wasn't on the board of flights for the day
I met my friends Lezlea at the airport and after getting through security we noticed our flight was not displayed on the board of flights. There as another flight to Dili 1,5 hours later so we asked there and they said there was an engine problem with out plane so we would be put on the later one.
This was an obvious lie. The two airlines that go between Bali and Timor-Leste are sister companies and when they can fit all passengers on one flight they just cancel the first one. However we never got any notification from Nam Air that our flight had been cancelled still today, 2 days later. And even if flights are cancelled they are still up on the board but with a red "cancelled" next to it. No one notified us or the other passengers who had booked with the earlier flight.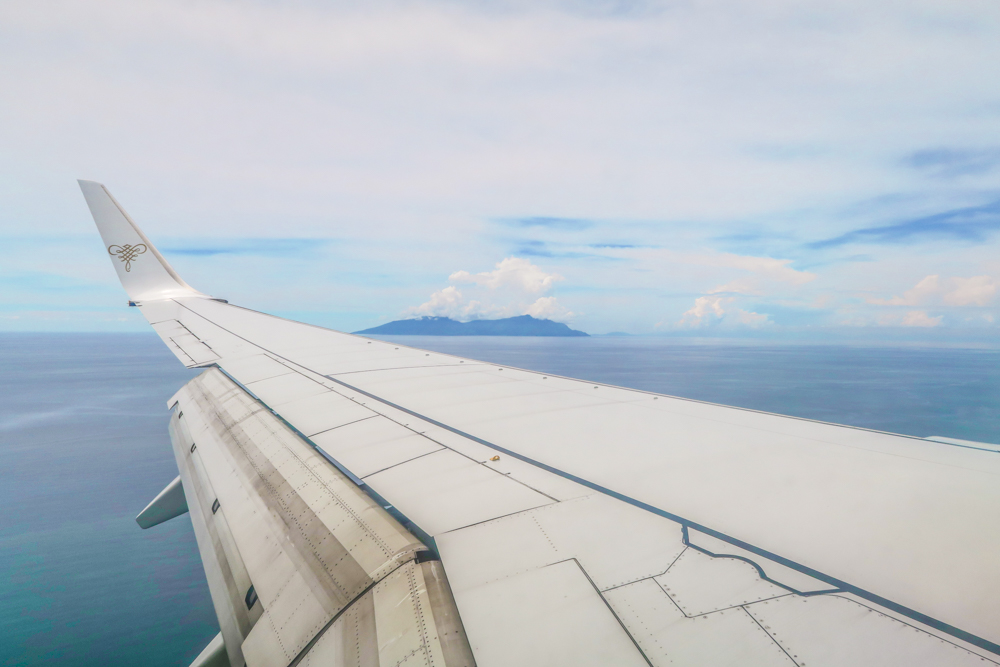 Off to Timor-Leste!
With all this extra time at the airport it was a welcoming discovery they had lounge chairs at the airport. A lot of airport try to make it hard for passengers to sleep in airports, but here they had lots of lounge chairs along the gates. We eventually got on the plane at took off. Apparently the two airlines Seiwijaya Air and Nam Air that are the only one's in traffic between Bali and Dili are two of the airlines with the worst safety record with about a 1 in a million chance of crashing, compared to about 1 in 25 million with many others.
One of the world's tallest Jesus statues
We made it to the capital Dili alive and after checking in at our hostel and grabbing a massive lunch we headed to the big monument Cristo Rei. The 27 meter tall Jesus statue stands on top of the world and overlooks the city of Díli and looks out towards the sunset. The views are stunning from up there and it is perfect for watching the sun set over the sea. There are many steps up to the stature Cristo Rei and is therefor a very popular place for people to exercise. There were many Timorese running past us and also a few using benches for training strength and some practicing martial arts with each other.
After nightfall we started walking back with the hope of one of the small local buses, mikrolets, but after an hour of walking there was still no sign of one passing us. A woman stopped her car and asked if she could help us. Her car was already full but she called us a cab so we wouldn't have to walk another hour to get to our hostel.