My top 5 favourite places in Iran
I only spent 1 month in Iran, which is not nearly enough to explore that vast and varied landscapes. I did get to go to a few different places though that were more than impressive and these are my top 5 favourite places in Iran.
1. Mazichal, Mazandaran Province
As I mentioned in a previous post, this is one of the most beautiful spots I've ever been to. The mountains were so massive and the hills so green. The beauty was so overwhelming I actually was close to shedding happy tears. That I will be coming back here is absolutely certain, but next time I will bring a tent and camp there. I can imagine no better place to wake up.
More pictures and directions here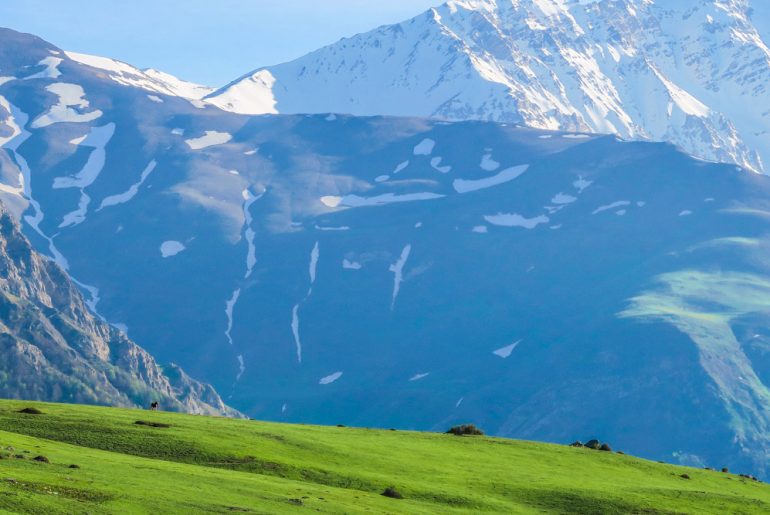 2. Qal-eh Dokhtar, Fars Province
The Maiden's Castle. About an hour and a half by car south of Shiraz lies a castle on top of the mountain that looks down over the river and the Kavar-Firuzabad Road. I went there with my friend Sherry and we were the only people up there. There weren't even security up there. I of course pretended to be the queen of the castle and dreamt my way back to the 200's when it was new. The restoration work has begun so I'm nor sure how it will be in the future but now it's just a cool abandoned castle.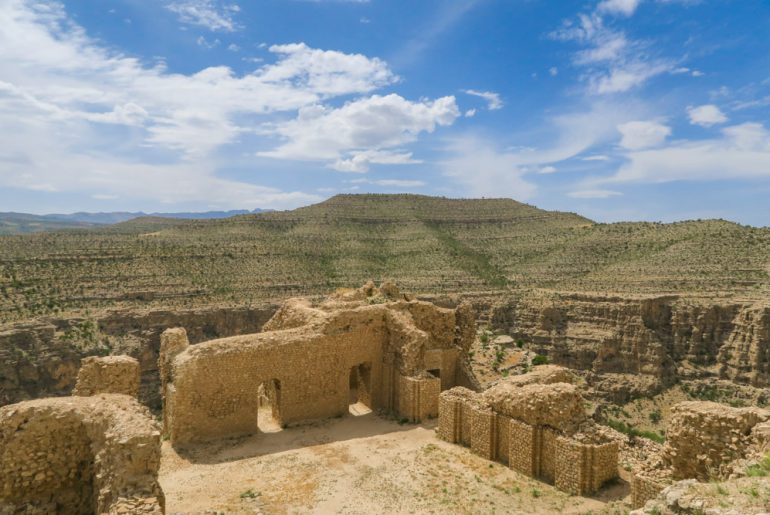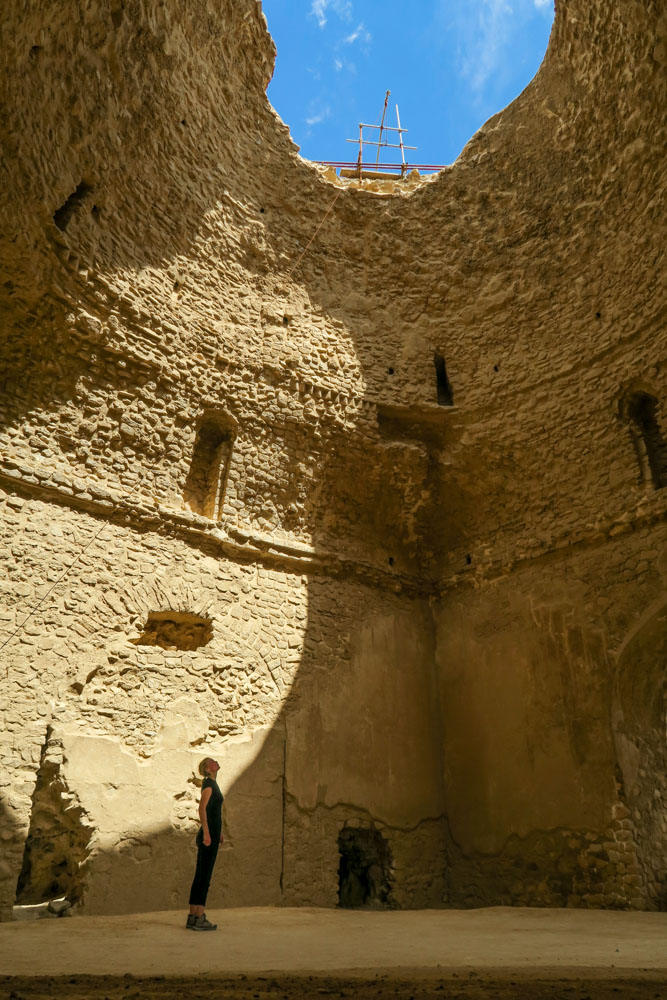 3. Shiraz, Fars Province
Although I didn't spend much time in Shiraz, and definitely not nearly enough in the actual city centre. The atmosphere and the overall feeling in Shiraz was just a lot more relaxed. This is a city I will spend a lot more time exploring next time because I could tell I would love it the more I saw.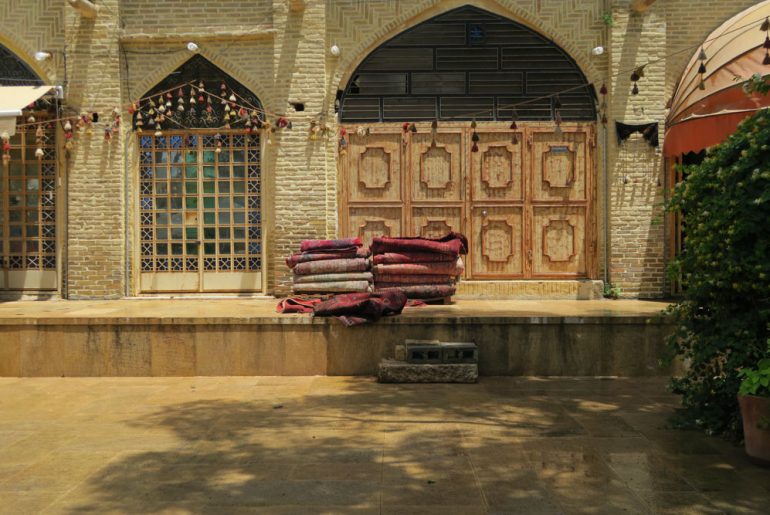 4. Valasht Lake, Mazandaran Province
This unrealistically blue lake is a very popular place to go on weekends and holidays amongst Iranians living in Tehran. Not only is the lake itself gorgeous, but the road to the lake from Tehran is known as one of the most beautiful roads in the world. The water is cold but in the heat a little would be a godsend. Just remember normal swimsuits aren't suitable, so maybe wear clothing items that can get wet, like a pair of running tights and a long sleeved thin tunic or something. Most women I saw there didn't wear a headscarf though, so you don't have to wear that unless you want to or feel uncomfortable not wearing it.
More pictures and directions here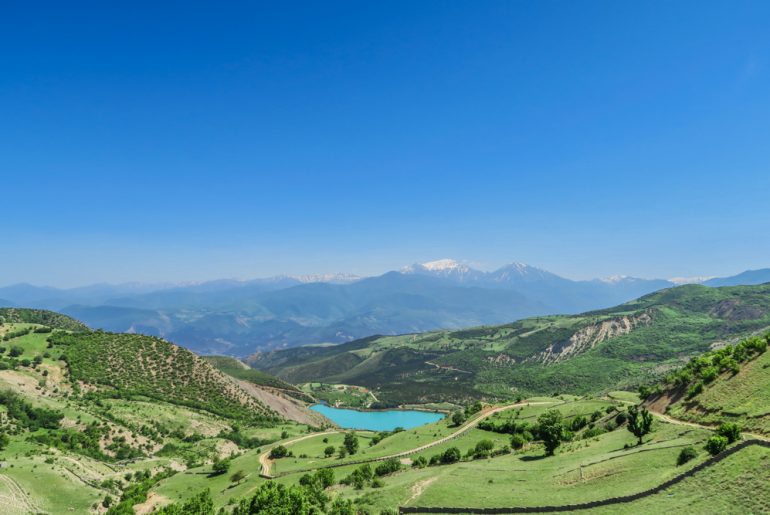 5. Hayghar Canyon near Firouzabad, Fars Province
It's called the Grand Canyon of Iran, and while I haven't seen the American Grand Canyon – this was among the most impressive sights I've ever seen. It's hard to grasp the height in photos and also in real life, but the canyon was extremely deep. There were not a lot of people around but we did crash a wedding or engagement shoot with drones and everything. They were having a break so we didn't actually crash it. They were super nice and invited me to their wedding, which I unfortunately couldn't attend. One of the photographers wanted to take some photos of me so I also posed a bit for that on the edge. Haven't seen the pictures yet though but it was fun either way.
A lot of people told me and my friend Sherry that it is not a good place for women to go alone. As adventurous, independent women we of course didn't listen and went anyways. There were families and old people there so we didn't really understand what the danger would've been about.
There is a river running in the canyon where you can hike along and do canyoning, but it would take at least 2 days so that will have to wait until next time.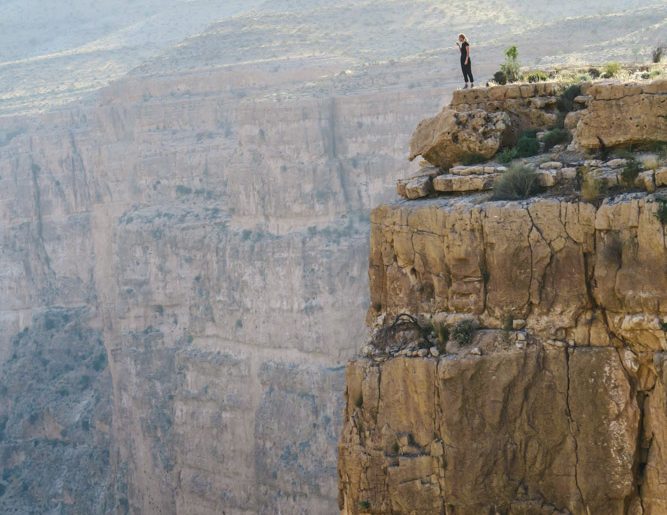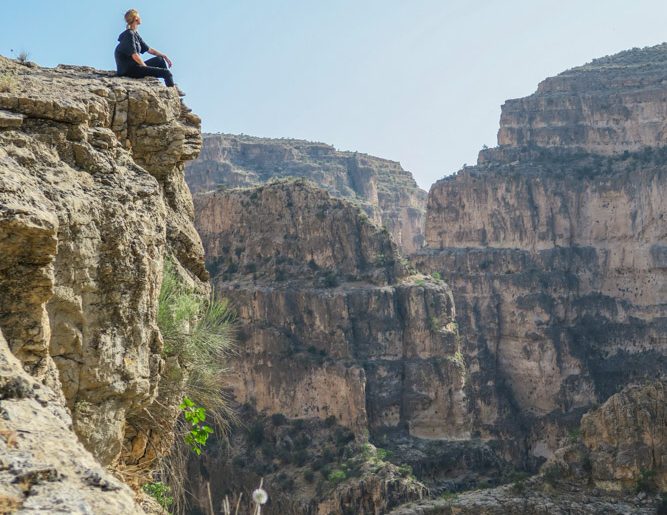 Have you been to Iran?
If yes, or if you are from there – what are your favourite places in Iran?