Life and travel update – Life changing news
The last couple of months have been full of travel and new experiences, but most of all it has been life changing.
That's why I've been so quiet. I've been super busy. But good busy.
I have so many great news to share with you all.
Life
After 3 years of a strong passion for traveling and wanting to do it all the time, every day of my life, I have made the decision. I am finally brave enough to go after my dream. Feeling strong and confident enough to know that I can do it, and ready to do whatever it takes.
I knew I didn't have any way of making money while traveling but I wanted it enough to do whatever was necessary, even if it meant cleaning toilets at hostels.
A couple of weeks after making the decision and telling my employee I would leave in 6 months I got an email….
Work
I got an email from an international company that works in the travel industry. They had read my blog and wanted me to write travel articles for their Swedish page.
Need I say I was beyond thrilled?
However, I did not use their site as I prefer their competitor that I have loved and used for several years to find cheap flights. I have praised that company and I still love it. I also have a relationship to them from before through collaborations, so I emailed them and told them about the offer but that I'd rather write for them. They took me on straight away.
I am now officially a freelance writer. I write travel articles for Skyscanner.
How
amazing
is 
that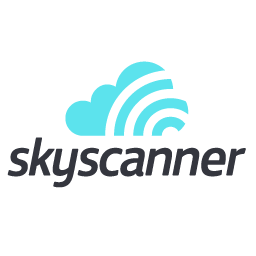 You can read my first article here. It's written in Swedish but you can just translate the page if you want to read it. It's about Europe's most underestimated destinations.
Blog
I also did a trip sponsored by Book Tours Romania, where I went on a 2 day private tour and that was one of the best trips I have ever had. I quickly fell deep in love with Romania.
And not long after, I showed my interest to go on a press trip with a Christmas theme. I mean. Everyone who knows me know that I love Christmas. I usually have to fight my urge to wait until November to start my Christmas spirit. To drink christmas soda, ginger bread, making candy and listen to christmas music. Some years I cannot wait and start in October.
I am going to Hamburg. I am going to one of the best Christmas market towns in the world! You will be able to follow mine and others trips to Hamburg for Christmas using the hashtag #ChristmasinHamburg on all the different social medias.
I will share it all with you here on my blog, on my Facebook page and on my Instagram.
I've already gotten my Christmas tree earrings and snowman earrings ready. Need to choose my cosiest x-masy jumpers as well. I am so ready for this. But first…
Travel
Since August, I've been on several different trips that were all very different from each other.
I started of with a trip to Rome for only 2 days to meet up with a friend and also made new friends through the travel group Girls Love Travel, and then I continued to Romania and was blown away. 2 whole days filled with gorgeous scenery and exciting history thanks to Bogdan, who was my guide during that weekend.
A few weeks later I went to London for 2 days and only 1 night so meet a friend. You know you're a traveller when going to London for a day isn't a big deal haha!
In September I also celebrated my 3 year travelversary. I gave myself a trip to Amsterdam as a gift.
Then I spontaneously went on a backpacking trip in Eastern Europe. I started off with Lithuania and then continued down to Ukraine, Moldova, Romania and ended up in Bulgaria where I met up with a travel soulmate, Poli, who is also a female solo travler and makes videos of her travels.
Then a few trips to Stockholm for meetings and travel networking events.
What's up next
Tonight I am off to another adventure. I left the choice of destination for my November trip in the hands of my followers. A majority voted for Tanzania, so Tanzania it is!
I'm starting off the trip with a 21 hour layover in Istanbul, which finally gives me an opportunity to see the city for the first time.
Then I am looking forward to get some rest and just enjoy white beaches and having cold beers in the sun.
Only a few days after I come home from that trip it is time to go on my Christmas in Hamburg trip.
Then it is christmas time and before New Years Eve I head off to the Philippines to ring in 2017. Then kick in the new year with a completely off the grid 5 day kayaking trip with camping on small uninhabited islands in the paradise around Palawan.
After coming home from that trip, I will have 1 month to get properly ready to leave my old life behind to start travel full time.
My plan now is to start off in Argentina and explore surrounding areas while learning Spanish. But of course, it's 3,5 months left and anything can happen. And I will be as free as can be, so we'll just see where the wind takes me.
I will be a nomad soon.