Hostel with the best view in Singapore
This is post in collaboration with the boutique hostel 5footway.inn Project Boat Quay, which whom I stayed with in Singapore. 
If you use the code "EW10" when you book accommodation with them, you get 10% off!
Location
I could not have been happier with the location. In front of the building was this cosy boardwalk and the river peacefully passing by and I loved the moments at sat by the edge towards the water having a snack or a drink and just embracing the calm and relaxing atmosphere. Another huge bonus for me was that on the street behind the hostel there was a vegan restaurant that not only had good food – but the best chocolate cake I have ever had in my life. I went back and got a few pieces in a meal box when I was going to leave Singapore because I had to take the opportunity. It was seriously perfect in every way a chocolate cake can me good. Moist but not to heavy. Ok, now this is starting to become a post about this perfect chocolate cake. Let's move on.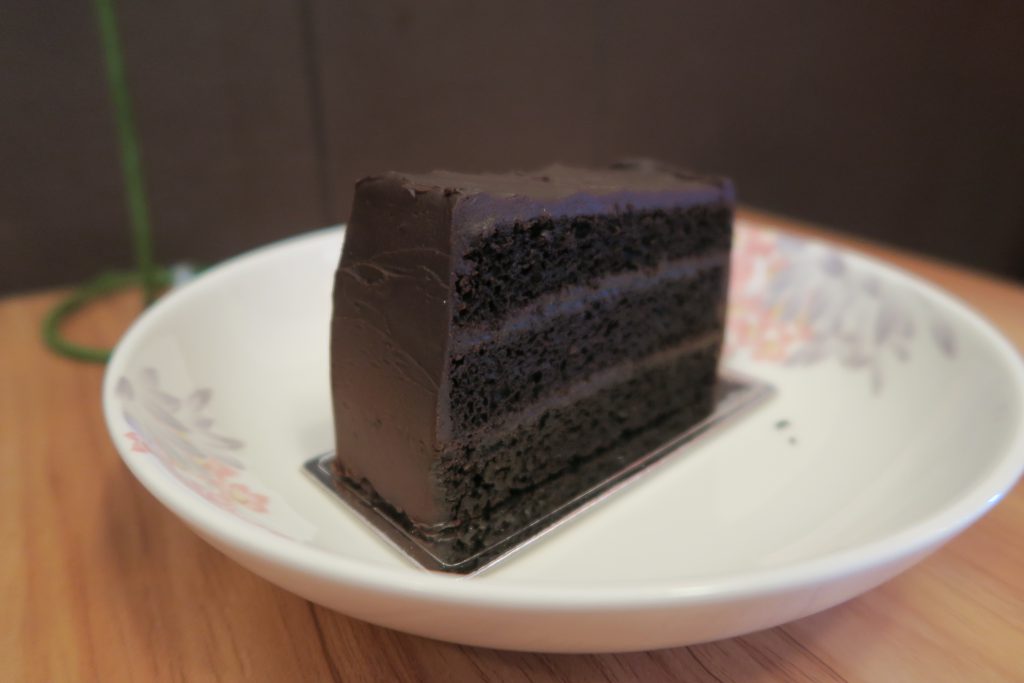 Atmosphere
There were a lot of white walls, but that's only because it's been recently freshened up and they have big plans on having local artists come and draw huge pieces on the walls. They also have a lot of photos and art in frames that has been carefully chosen and even I, who's not too interested in art(yes, I just said that) actually loved the art they had chosen. Since it's not a youth hostel I didn't find it as easy to connect with the other people staying at the hostel. Although the terrace is good for that.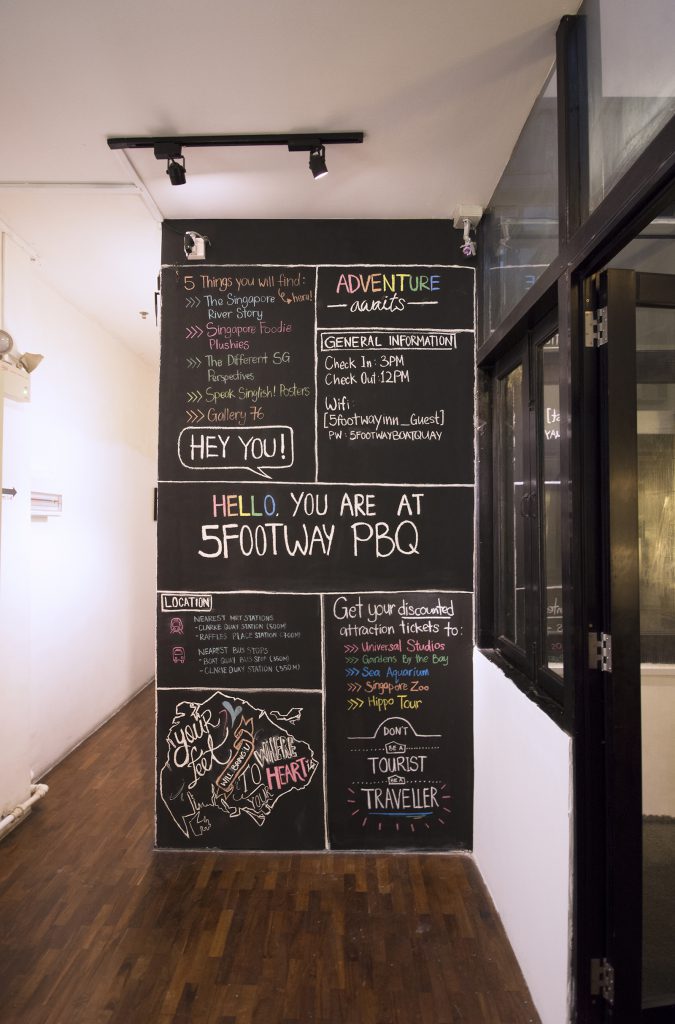 Common areas
Let's just say it's understandable that some people stay at this hostel just for the view. Not only do you get a beautiful skyline from the roof terrace, but you have the river and a cosy boardwalk right out front, filled with outdoor cafés and restaurants. There are also steps down towards the water where many office workers go to sit and enjoy the view during a break or lunch.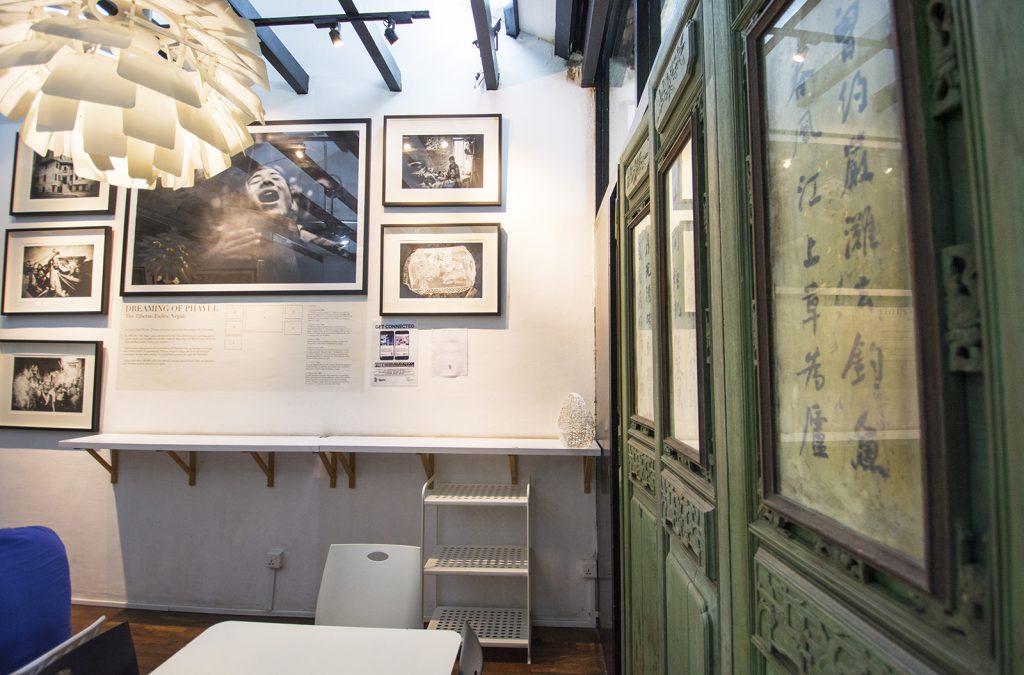 Coffee & Breakfast
One of my favourite things to do at this hostel was to get a cup of coffee and sit on the terrace, working and taking breaks just looking our and loving that sight.
They have a real (and good one) coffee machine where you can always go grab a coffee or tea. From my experience, the coffee at hostels are almost always instant coffee which is a slight disappointment for a Swede like me(we drink an insane amount of that black gold).
The breakfast they offer has the base of what you'd expect at a hostel, but with some very nice upgrades. Except for the unlimited toasts with jam, peanut butter, nutella and some really good green nutty tasting cream, you also have 2 kinds of cereals, fresh fruit and a couple of different fresh pastries for the day picked up in the morning. The pastries varies very day so you won't get tired of it.
It's not a luxurious breakfast, but it's a really good one to be at a hostel.
Rooms
The rooms come in different sizes and number of beds and since the number of beds are usually not too many, it's easy to get a room with friends all to yourself.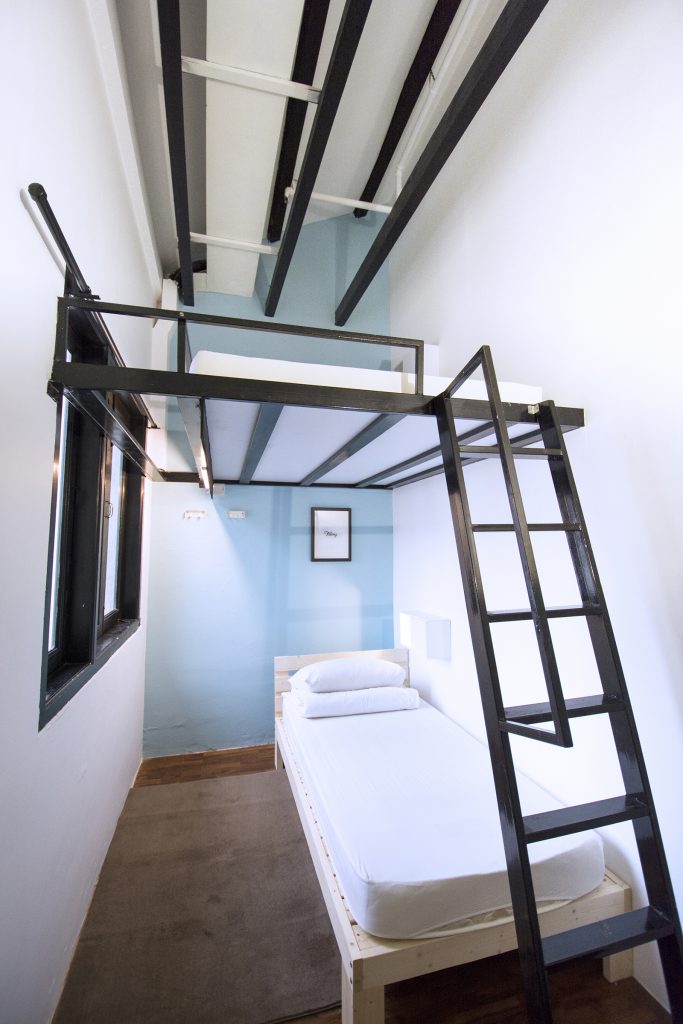 Price
Being in a country that is fairly expensive compared to its neighbouring countries and the fact that they don't have the cheap 15-bed rooms it starts at around 20USD a night, but that's for a room of 4 beds, so it's not a lot if you think of what you get. For a room with only 2 beds it's around 30USD which means you get total privacy if you are a couple of friends.
This is not a budget hostel, but it's a good hostel and even though I usually go for the cheapest option, I feel the price reflects what it offers.
Their info:
Facebook: facebook.com/5footway/
Instagram: instagram.com/@5footwayinn
Website: 5footwayinn.com/project-boat-quay