Free Doha city tour by Qatar Airlines
UPDATE July 21 2019
The tour is no longer free. It's QAR75 or USD20 per person.
As it's been 2,5 years since I was on the tour, it's best to go directly to the source (Qatar Airways) for information on this.
If you have a stopover at Hamad International Airport in Doha that is more than 6 hours long you can go on a free Doha City Tour. It is Qatar Airways that provides with these tours and they have 4 different tours a day.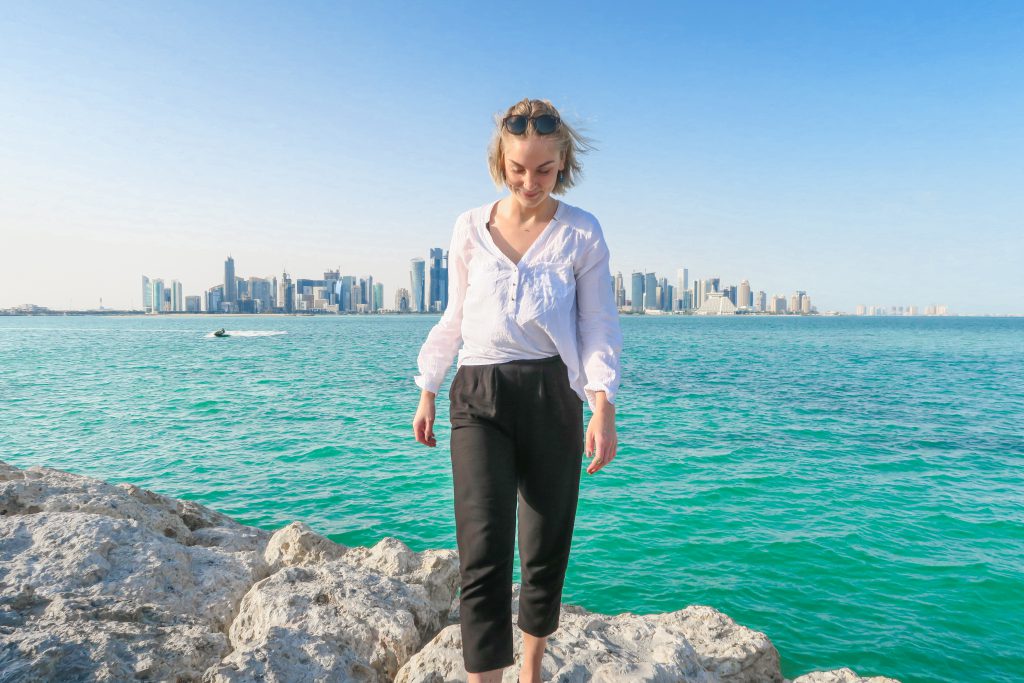 Tour start times
6.00 AM
10.00 AM
3 PM
8 PM
Location of the desk
Beginning of Concourse B in between the Mont Blanc and WH Smith shops. You need to sign up for the tour 2 hours before starting time and gather back at the desk 1 hour before it starts.
Duration
It all takes about 2.5-3 hours but also have in minds that you have to go through security on your way in and the lines can be long, so don't push your luck.
What do you see and do?
Half of the tour will be sitting on the bus driving around the city and having the guide tell you about the different sightings and the history of Doha and Qatar. You get to stop next to the Museum och Islamic Art where you get a perfect view of the city's skyline. You also get to walk around the Katara Culture Village which is an arts community with an opera, ampitheartre, beach and numerous exhibitions and festivals. Then you get driven to the famous market Souq Waqif. The market is pretty commercial but there are plenty of restaurants with food from every corner of the world and it is a good place to get souvenirs if you want that.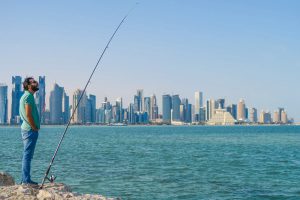 My experience of the tour
I went on the 4PM tour which allowed me to see the city in both daylight, sunset and at night. The skyline gets so colourful and I'm happy I went on that one and not an earlier tour. The guide was not the greatest. He seemed to think his job was no fun and his voice and attitude was monotonous. The website says you get to see the Museum of Islamic Art, which I personally had been looking forward to see, but we only got to see it from the outside and from a bit of a distant. I also think the tour could be longer. The stop at the market was only for 40 minutes which meant there would be no time to order food from any of the interesting restaurants. I understand that more people can go on the tour the shorter it is, but it does tickle your desire to go and explore Doha by yourself. I chose to go on the tour and not alone because I had a high fever and it would be too exhausting having to plan everything and it would get expensive too, with having to pay for a visa and transport. Also it's a way to get to see a lot in a short amount of time and I also made a couple of friends on the tour.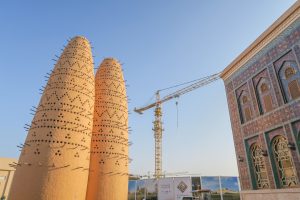 My thoughts on Doha
Doha is an interesting place. It is a rapidly growing city with mostly international inhabitants. It is hosting the FIFA World Cup in 2022 so there are a lot of preparation and I am so curious to go back in just a few years or even after the world cup to see how massively the place have grown. I want to go back for sure! I am almost thinking I don't even want to wait too long to go back because there's so much there I want to see, do and explore.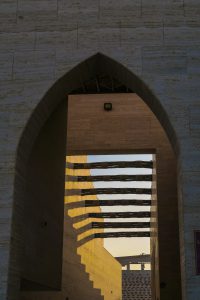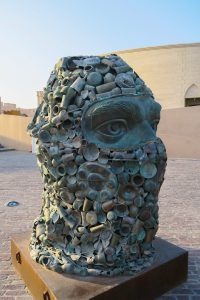 Video from my tour
Terms & Conditions
Tours cannot be pre-booked. Availability is on a first-come, first-served basis.
A maximum of 33 passengers can be accommodated on each tour.
The tour will take approximately two hours and 45 minutes and visit the Museum of Islamic Art, Katara Cultural Centre, the Pearl-Qatar, and Souq Waqif.
An English speaking guide will accompany the tour and guests will be provided with a bottle of mineral water.
Eligibility is subject to immigration approval (complimentary visa is included).
Additional terms and conditions apply. Please check with the Doha City Tour staff for eligibility.
Compared to the free tour in Istanbul by Turkish Airlines
It could just be luck, but the guide I got on my free Istanbul tour was so passionate about his city and was so knowledgable and just a perfect guide, really. And the tours offered a lot more. You get to go inside the Blue Mosque and Hagia Sofia. You also get a free meal, or even two if you do the long whole day tour like I did. And it's good food too!
Qatar can definitely take a look at how Turkish Airlines organise their tours and try to mimic a bit more. But still – it's one of very few airlines and cities that offer a free city tour so a huge applaud for that.