Edinburgh
The first time I went to Edinburgh, in October 2013, I fell in love with the place. Not only because of the beautiful old buildings, the pub culture or the countless amount of tea houses – but the way it made me feel.     
Edinburgh
Shakespeares
When I first arrived, I left my things at my hostel and walked the 20 meters up to castle to meet up with a local guy that I got in contact with through couchsurfing. Even though he didn't have time to see me, he made time for a 5 min guiding using my map.
Then I went to the pub Shakespeares on Lothian Road for dinner. I had something called a "full english burger" that had everything on it. Bacon, mushrooms, fried onion rings, sausage, beans and a fried egg. A beer with that of course.
I went to that pub because there was going to be a couchsurfing party there that night. I got loads of great tips by the people who came first, but quite quickly we filled up the place and must have been at least 50 couch surfers, and the focus went over to beer.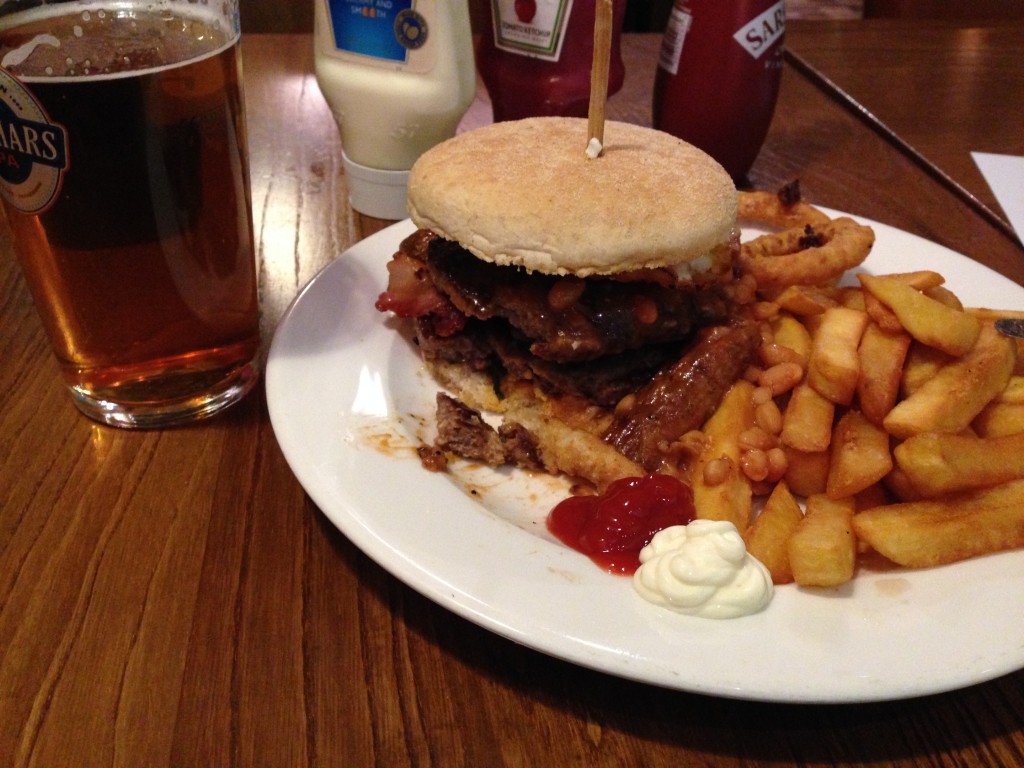 Arthur's seat
One of the best tips I got was to go up to Arthur's seat. A large hill that gives you an amazing view of the whole of Edinburgh and all the way to Leith and beyond. Wandering up there, I was suddenly hit by this amazing feeling of freedom. I was just about to swirl around, singing "the hills are alive..", when I got up far enough to see the view.
I had such an amazing luck with the weather. I was there in the end of October, in a city where it always rains – but I had sunshine and almost no clouds. I sat down for a long while just to soak it all in. I was as happy as I can be.



Water of Leith
The other one of my favorite tips was the promenad along the Water of Leith. I don't think that I would have found it if I didn't talk to the locals. It was so beautiful and calm, and I had the promenad all to myself. I love the little hidden treasures of nature and quietness in the middle of cities.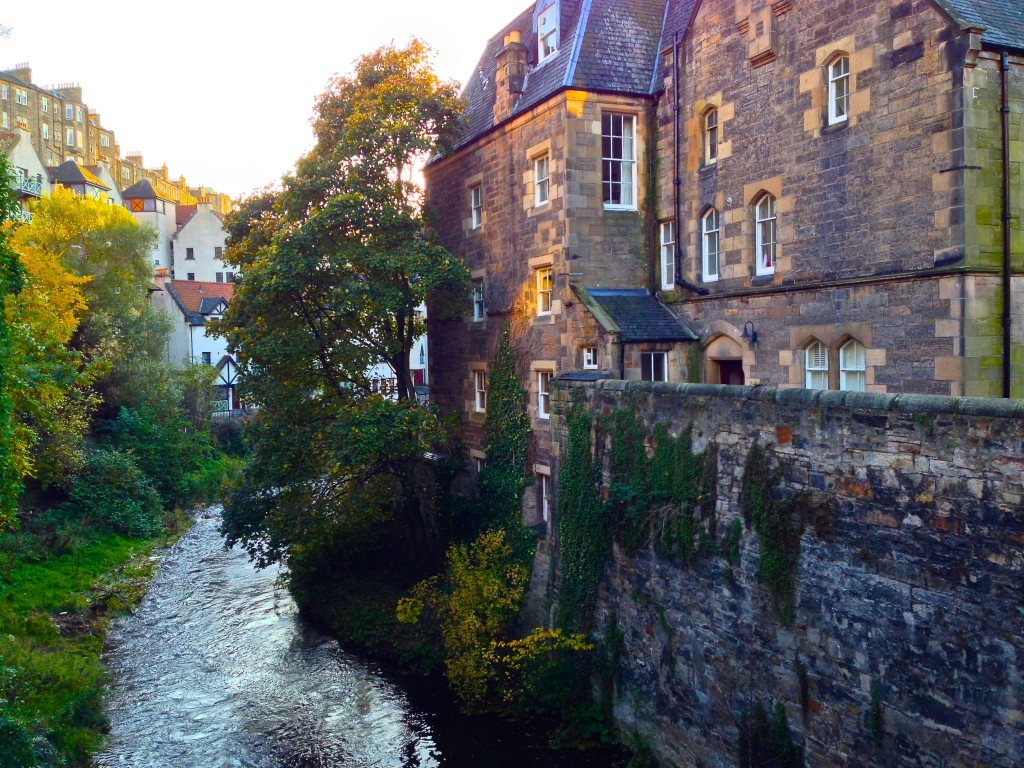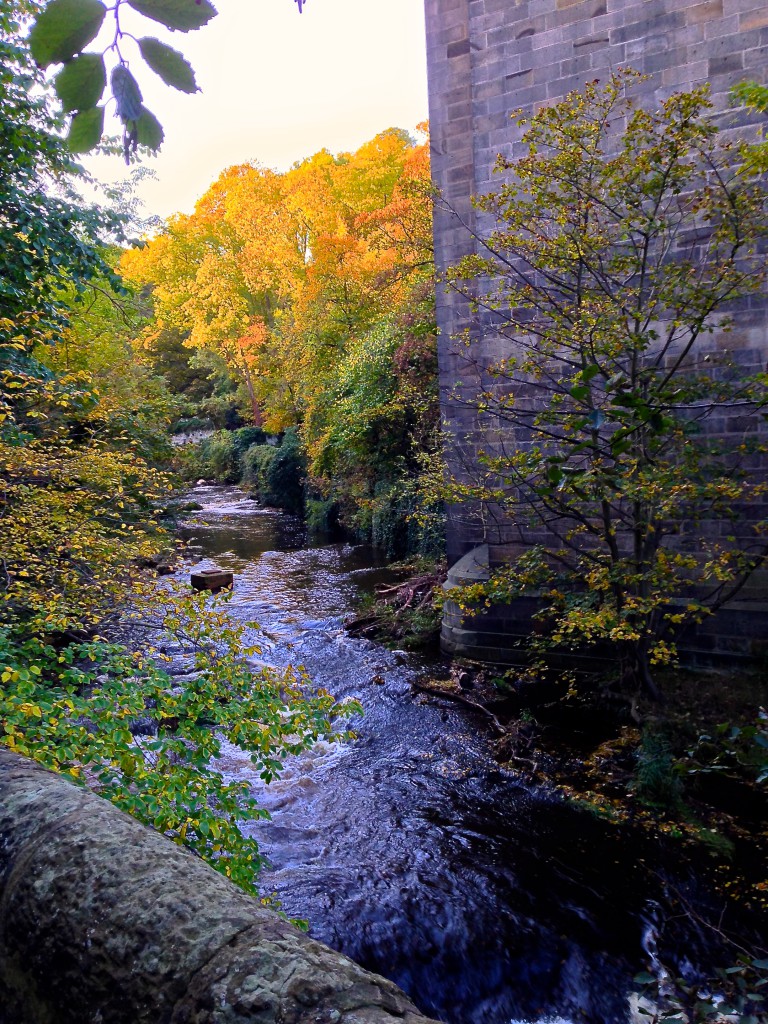 The Elephant House
For those of you who are Harry Potter fans, you've already heard about this cafe. It was the cafe that J.K. Rowling wrote the first Harry Potter books. It has view of the castle that is said to have inspired her. It is also very close to Greyfriars Kirkyard, a cemetery that Joanne often used to walk through and got inspiration for some names for some characters.
I ordered a large pot of tea(yes, for myself) and a typical brittish cookie and sat down with the castle view and started writing. Not a book, but travel plans and dreams, of course.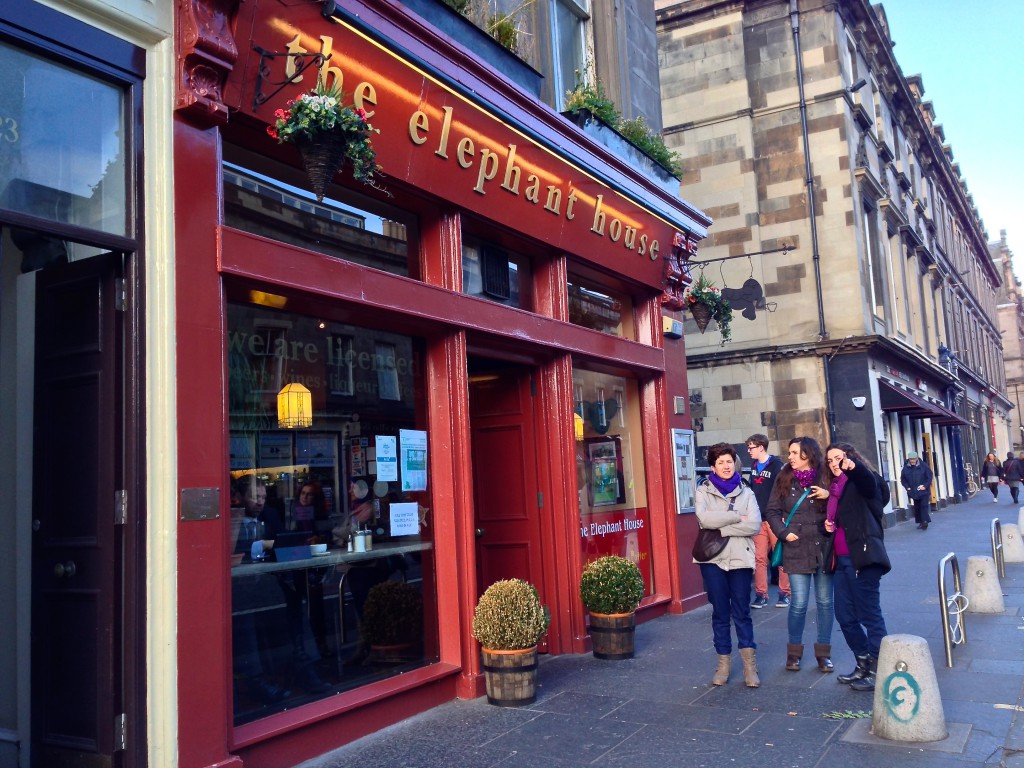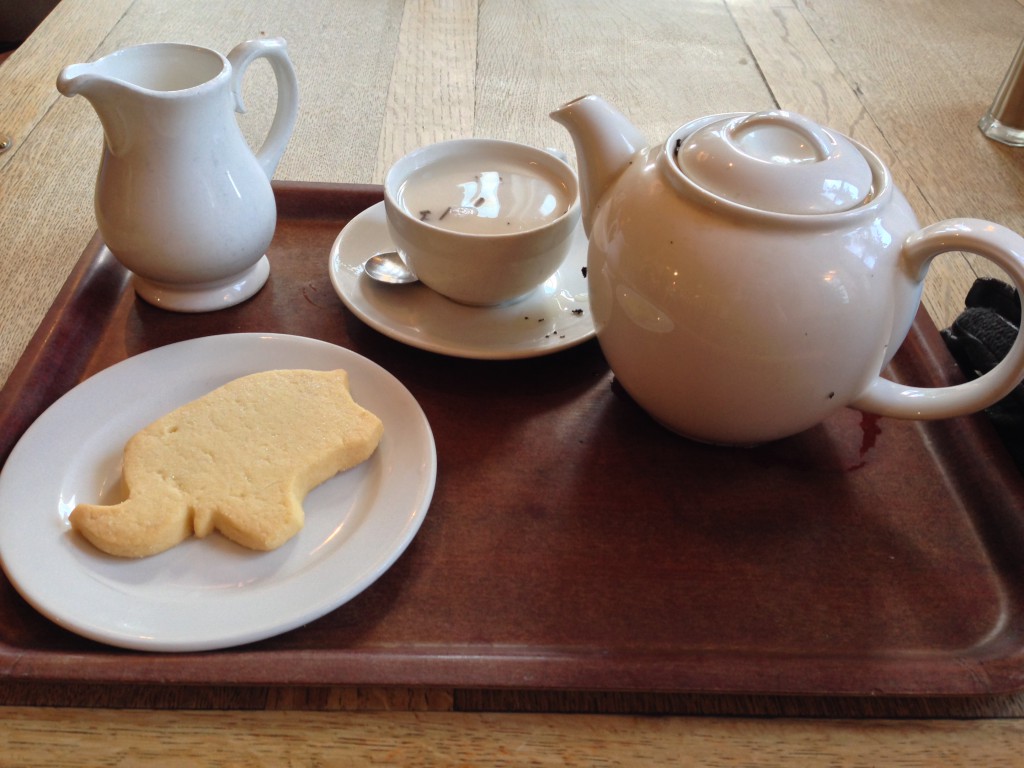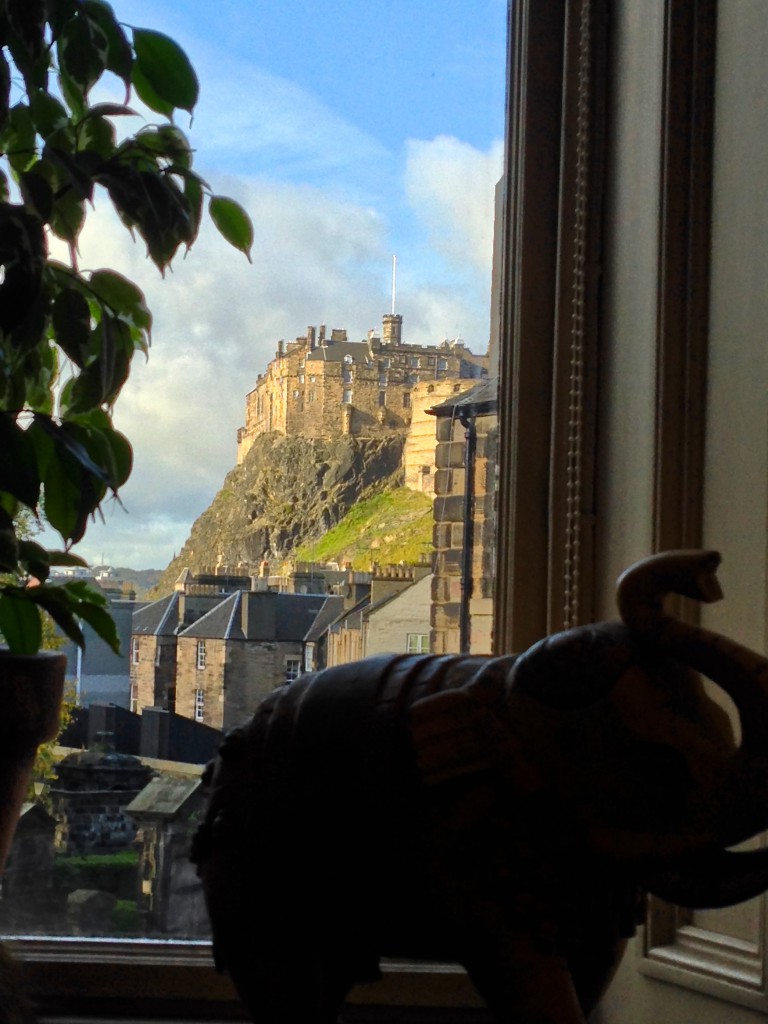 Greyfriars Kirkyard
This cemetery is associated with the dog Bobby, who guarded his master's grave. Bobby has a statue of him by one of the entrances, and he is also buried at the cemetery.
Like I mentioned earlier, J.K. Rowling used to walk around for inspiration, and you might recognize the name of a poet who is buried there – William McGonagall.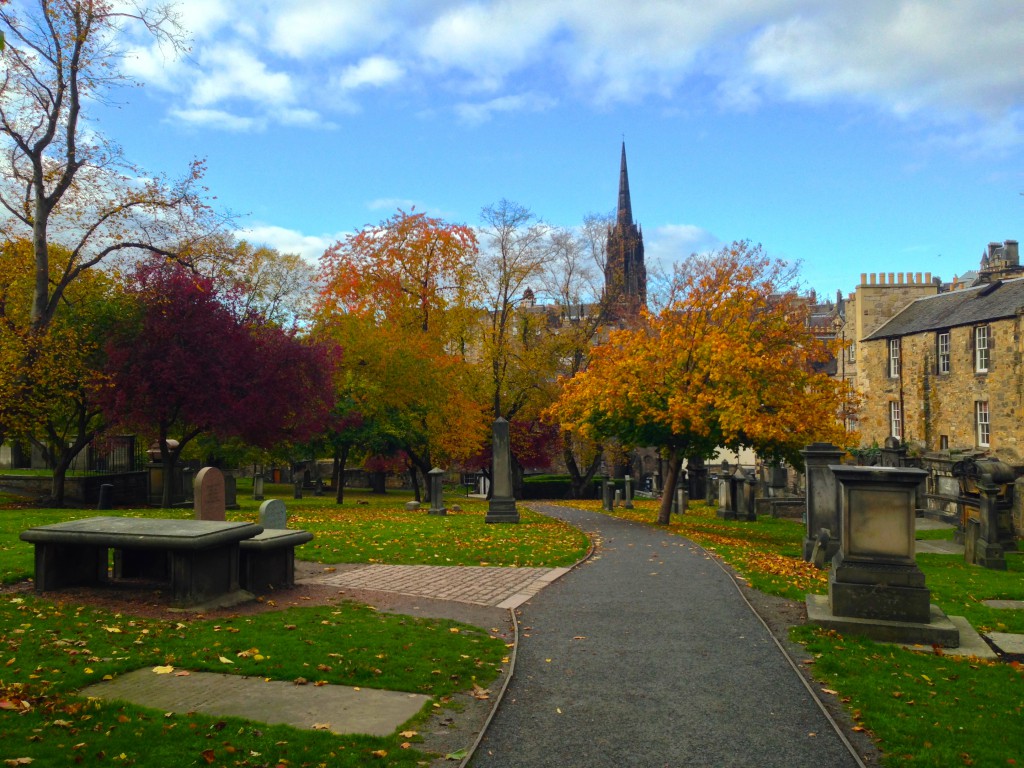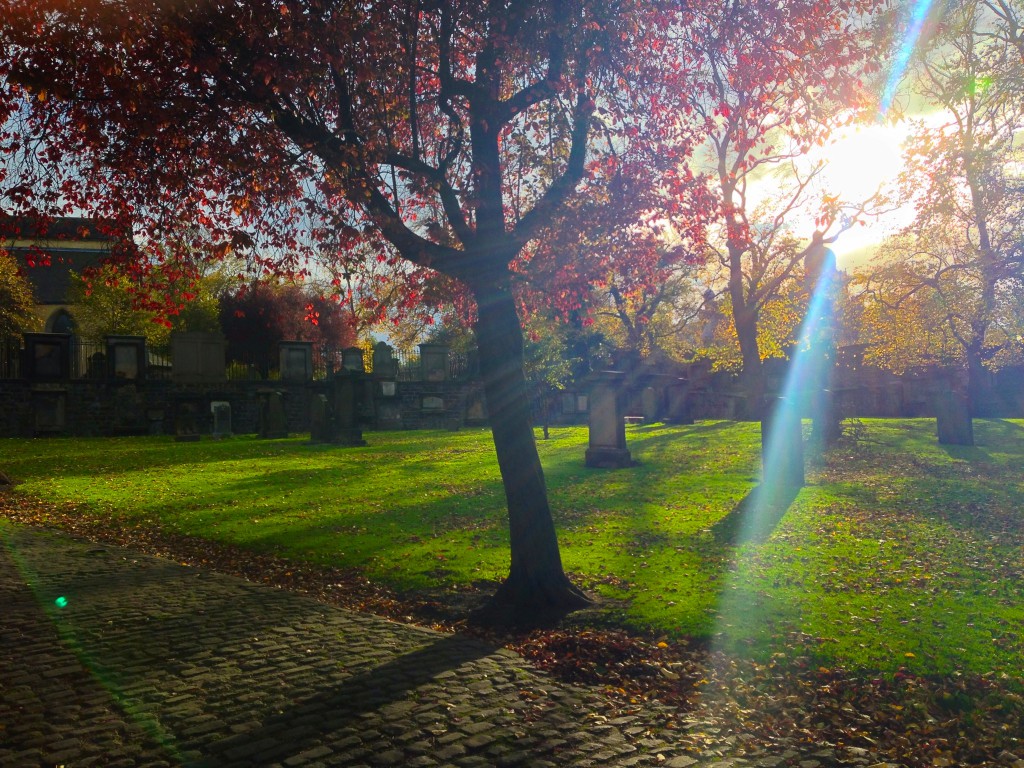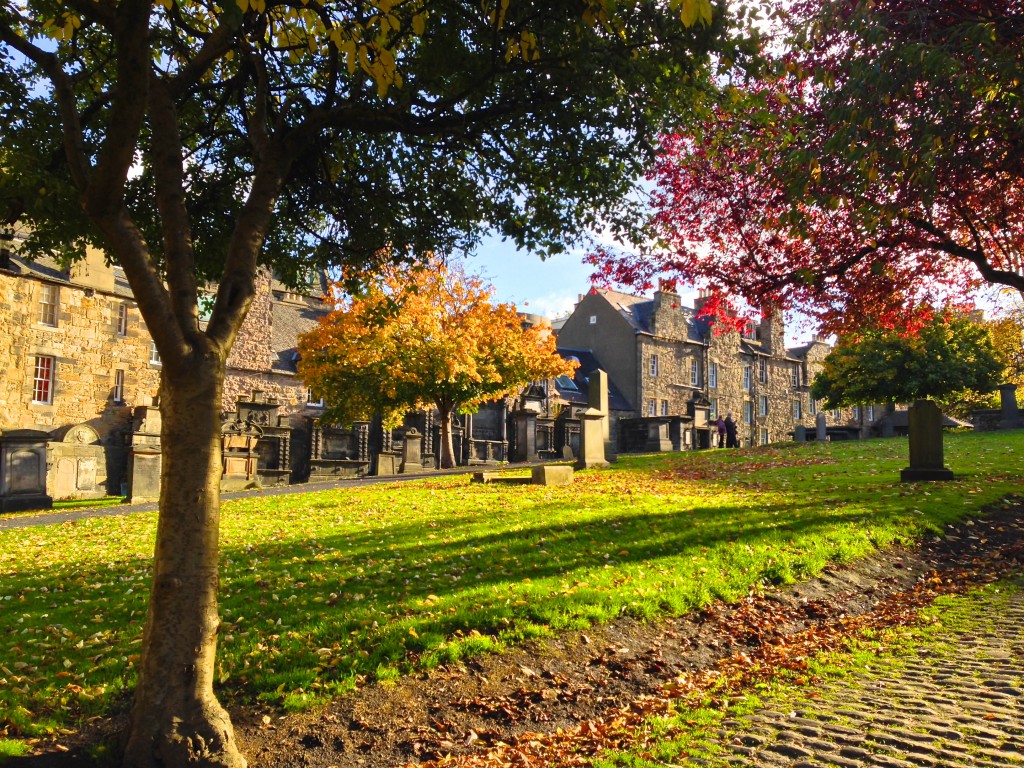 Accomodation
My first stay in Edinburgh, I stayed at The Castle Rock Hostel, that is located just next to the Castle. It is a great hostel and I also chose to stay there my second time in Edinburgh. The last time I was there, the hostel was fully booked and I instead stayed at the Caledonian Backpackers hostel at the end of Princes Street, which was also good. But because of the perfect location, I would rather stay at Castle Rock the next time.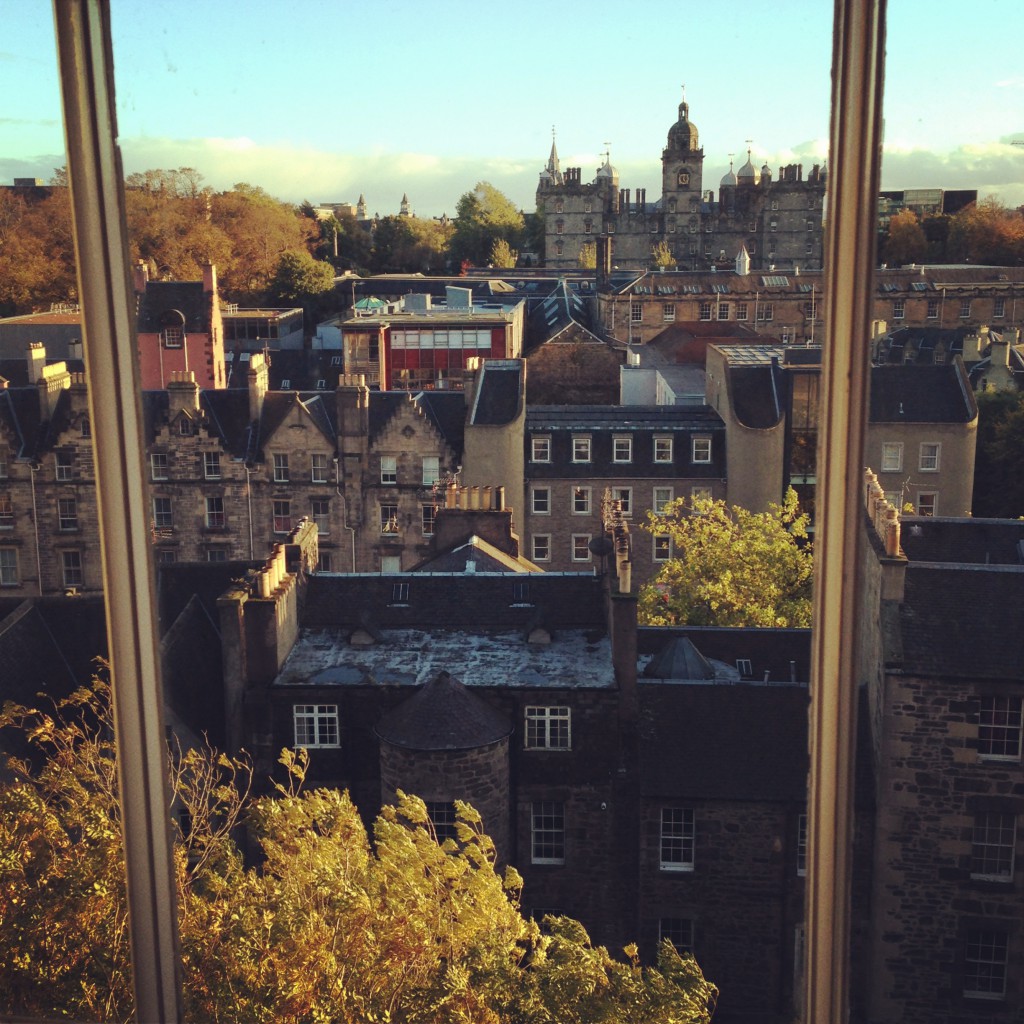 View from my room in Castle Rock Hostel