Top 3 adrenaline kicks
To me there is no better feeling than an adrenaline rush. Wether it's from riding a roller coaster or jumping out of a plane – adrenaline is my favorite high.
Here is a list of my 3 top adrenaline kicks
3. Quad biking in the desert
For someone who doesn't have a license and haven't even driven a moped, this was my first chance to drive by myself and feel the wind against me. Being in the desert outside of Hurghada, Egypt, there was a lot of freedom, and I began being the slowest one but by the end I was one of the people in the front, gasing hard when I was about to drive over a sand dune and fly a tiny bit before hitting the ground again.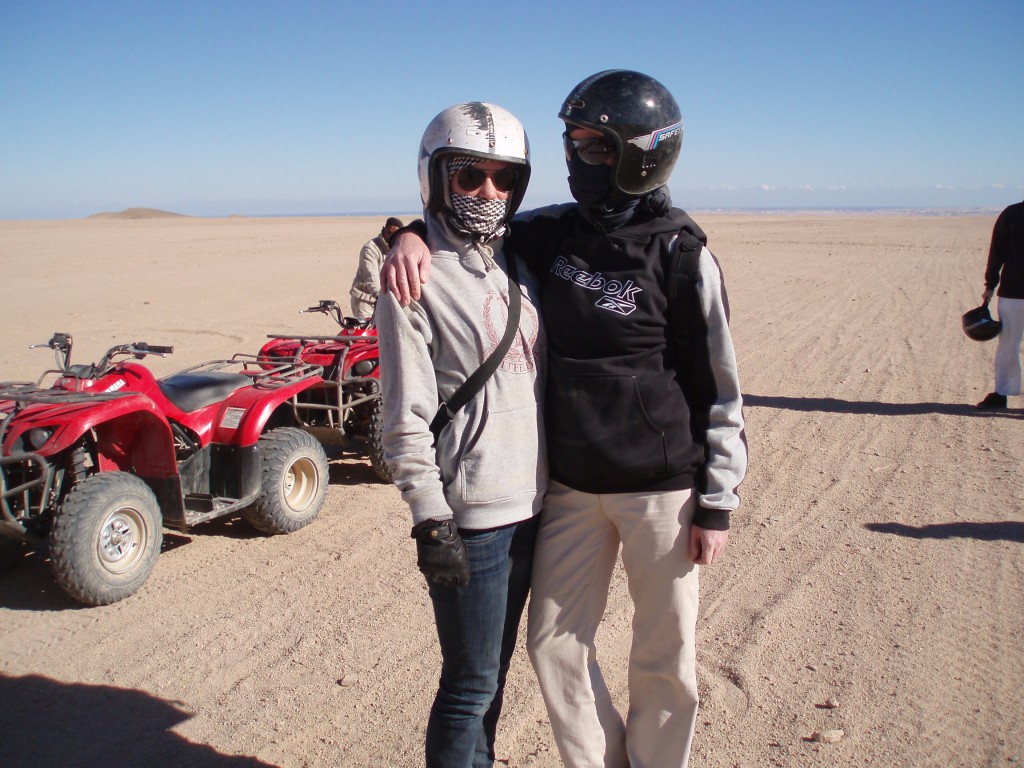 2. Tarzan swing
For some reason the thought of bungee jumping is extremely scary to me. I guess it's because you yourself have to go agains every reflex in your body and dive off an edge towards the ground. Luckily, the Tarzan swing in Monteverde, Costa Rica, gave me no time to hesitate as they hooked me up and pushed me off in a couple of seconds, and since it's a swing and not a bungee jump, I didn't have to jump head first, but was just pulled forward and then falling down feet first.
This did however make my fear a little bit more doable, so now I actually feel ready to try real bungee jumping.
1. Skydiving
When I visited the land of extreme sports, New Zealand, I had to skydive for the first time. Unlike with the Tarzan swing, I didn't feel scared for even a second, I was so eager to jump out och fall towards the ground for an entire minute, before cruising down with the beautiful landscape around and under me.
First but definitely not the last. I could never get tired of skydiving.