My solo trip around the Balkans
During the last couple of years, I've seen numerous amazing photos from people traveling around this place, so close to me, but still so unknown. I didn't have it in my mind to travel to the Balkans before I caught the travel bug and started backpacking and becoming more interested in new places.
I got a lot of worried responds from people around me when I told them I was traveling alone around the Balkans, but those worries only came from people who had not been there themselves. I had seen many other girls traveling there alone and saying that it was indeed a very safe place and that it had some of the nicest people they'd ever met.
To me there was no question. I was going.
When I found a plane ticket to Skopje, Macedonia for only 15 USD, I didn't hesitate to book it straight away.
So on August 28th, I finally went on a 12 day trip around the Balkans.
Macedonia
As I arrived at the airport in Skopje, I went straight to the bus station to get on a bus to Ohrid. I'm not much for big cities, so skipping a capital to go to a small town by a lake is exactly how I prefer it.
I found my hostel quite quickly and as soon as I arrived, I sat down on the balcony and started talking to one of the guys staying there. After a while a few more came, and they were all wonderful. It's not always you're so lucky to make friends that quickly. Tired from the travel, I went to bed early.
I woke up the next day super early – perfect to explore the city and the sights with no other people around.
The longer I walked around, the more amazed I was and the more I fell in love with the place. It was old with character, it was picturesque and full of surprised around every corner.
I also took a day trip with one of the guys from to hostel to the other side of the lake, to St. Naum. It was very crowded, but we managed to find a magical spot by the spring water, hidden away from the bigger roads.
I was only supposed to stay in Ohrid for 1 or 2 night, but I stayed 4. That's how much I enjoyed the place and the people I met there. Next up was Albania.
Albania
There were no buses from Ohrid to Shkodër, so I took one through Albania to the other side of the border in Montenegro, and made it just in time for the bus going back to Albania and to the city Shkodër.
I arrived early in the morning. I was told there was no tourist information in that town, so I walked in to the first hostel I could find. I was greeted by a wonderful lady and a beautiful and inspiring garden. She sat down with me and told me about different things to do around the area. I quickly realized I needed to rent a taxi to do all of those things. After a couple of calls, she managed to find me a taxi driver who knew English.
No need to say I decided to stay at her hostel that night. Such hospitality that I had been met with in Ohrid and Shkodër so far was unusual to me.
My taxi driver, Freddie, soon arrived and he first took me to Mes Bridge, where the river unfortunately had been dried up from the summer heat. Then we went to Lake Skadar, Shirokë and Zogaj. I ended my taxi tour with Rofaza Castle, with an amazing 360 degree view of the city.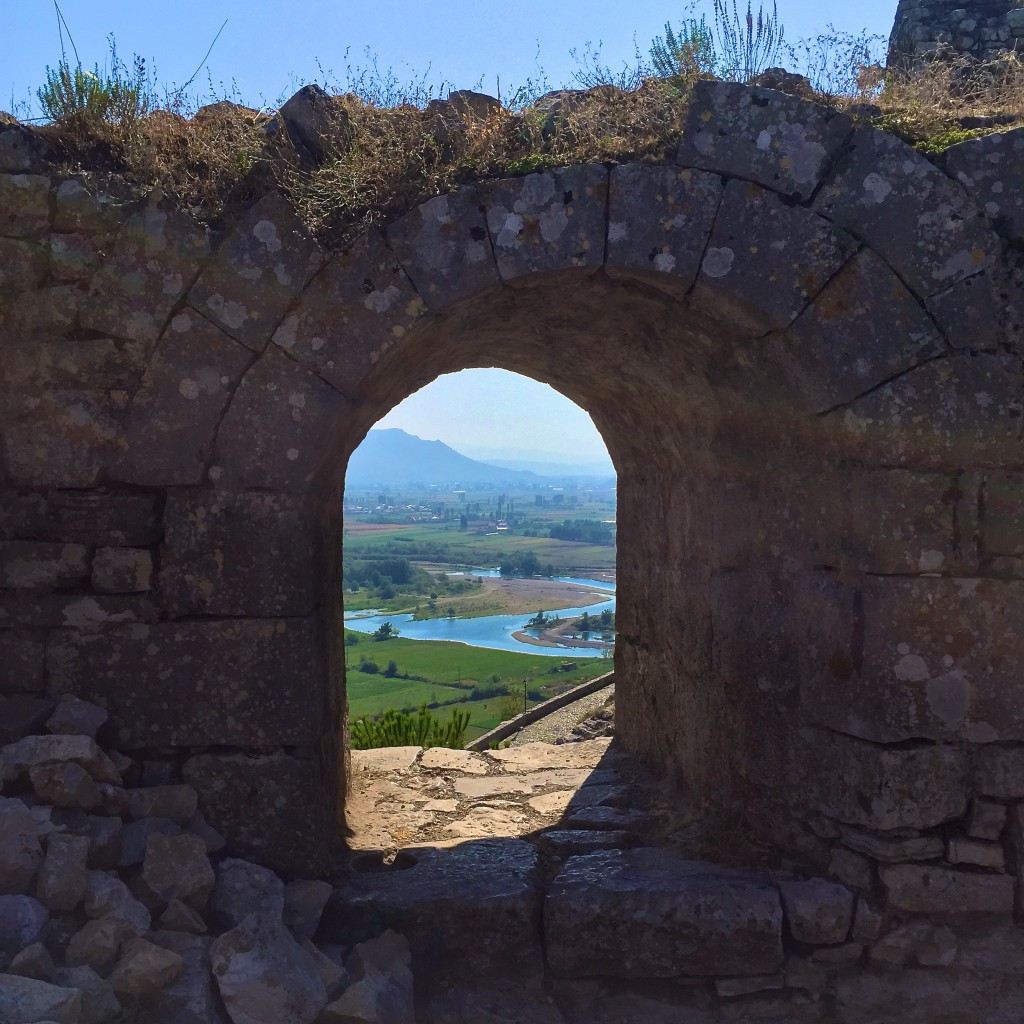 My next destination was Kotor, Montenegro, and just so it happens – a company had just started driving that route from Shkodër!
Montenegro
The narrow roads were at times a bit scary, but oh so beautiful! We made one stop on the way to Kotor to take photos of Sveti Stefan.
I explored the small and old town, completed with cobble stones and little squares.
The next day I got up before sunrise to walk up to St. John Fortress, from where you get the iconic bird view of the Bay of Kotor. It was only me and a handful of people up there ready to watch the sun rise over the mountains.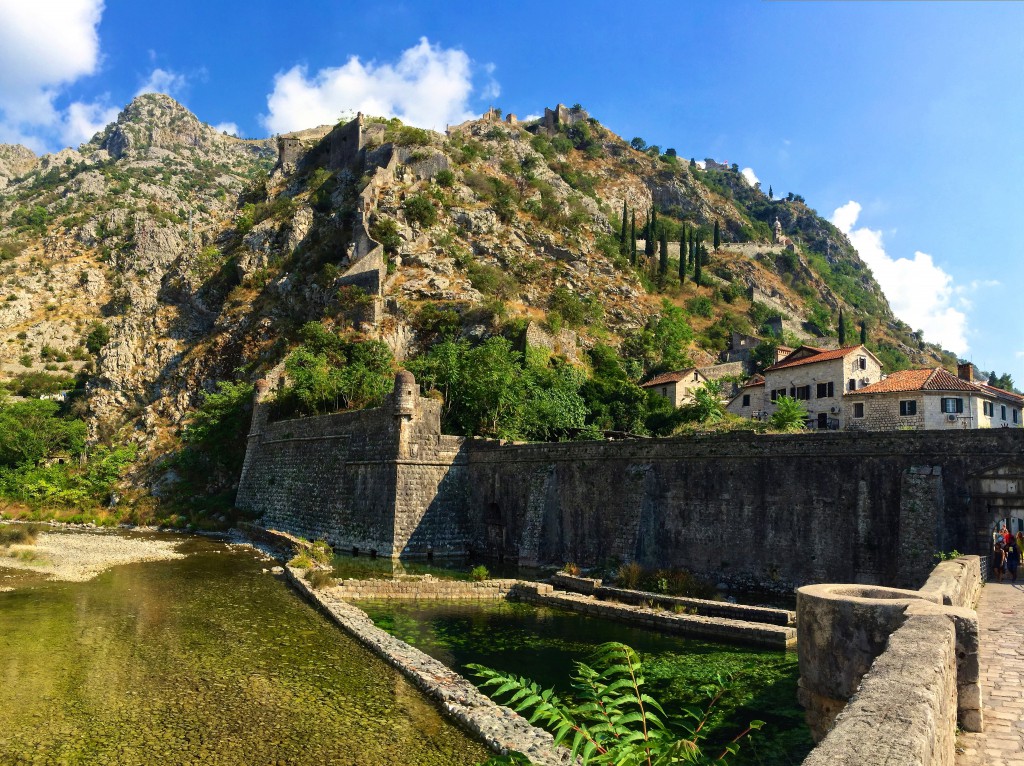 Bosnia & Herzegovina
Arriving in Mostar early, I started out with a grand meal. I then headed down to the older parts of the town, and of course to see the Mostar bridge and the Koski Mehmed-Pasha's Mosque.
I had planned to stay a night in Bosnia, so that I would also have a day to go and see Kravice Waterfall and Blagaj. But my gut told me to save that for another time and to head to my next destination, which was a very spontaneous decision and isn't even a part of the Balkans. So I went to the bus station and got myself a night bus ticket to Ljubljana.
Slovenia
I switched bus in Croatia, and as soon as the bus crossed the border in to Slovenia, I was hit by a feeling of…Magic. The way the fog was lying above the tree tops under the grand mountains was as taked straight out of a fairytale.
The old town and with the castle in top of the hill in the middle fit right in to my fantasy loving mind.
This feeling of magic never went away during my days in Slovenia, and it got even more story-like when I went to Lake Bled, where the fog was slowly drifting over the mirror like lake, eventually exposing the little island with the church, where you can get to only by a little boat. And of course, as it was so magical, I wasn't even surprised when a swan came swimming between me and the island, as if it was posing for me.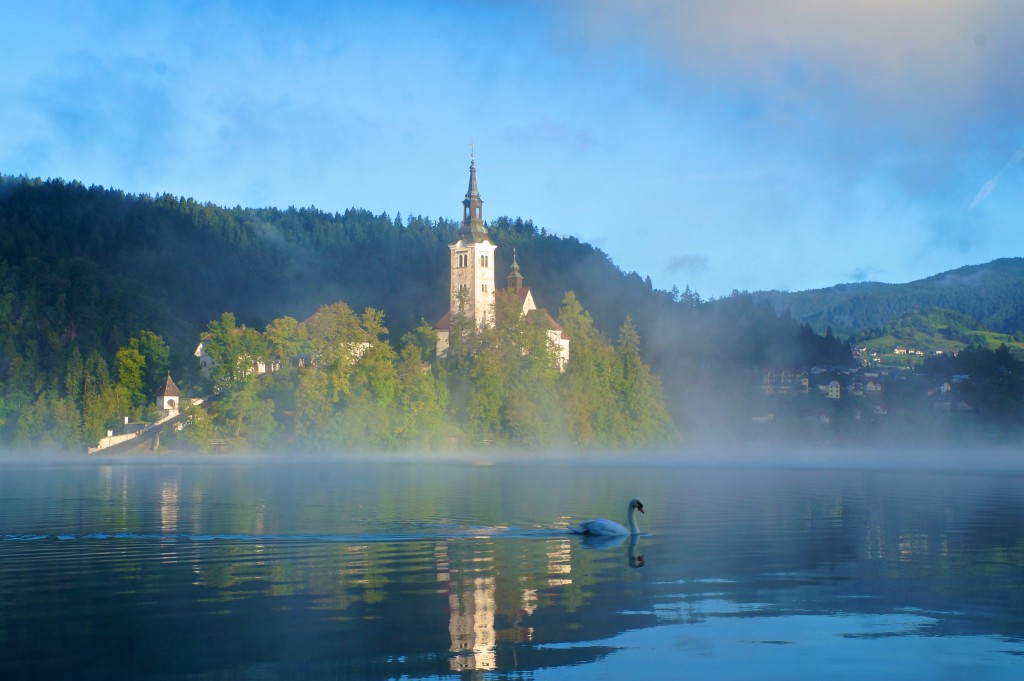 I'd heard there was another lake close by that was supposed to be even more beautiful – which I thought was impossible. Until I got there and found one of my favorite places in the entire world. Lake Bohinj.
Serbia
Spending more time in Ohrid and going on a spontaneous detour to Slovenia, left me with only one night in Belgrade before my flight back home to Sweden.
I went on my first and, so far, only free walking tour. This concept is just perfect, and the guide I had was passionate and showed us so much around the city. She also gave us all shots of her family's homemade Rakija.
This trip was very short, but it gave me a taste of the different countries, cities and the cultures, and it has given me a strong drive and longing to go and explore the place further.
Some of the places I want to explore more is the Albanian coast, the inland in Montenegro, the Devil's Town in Serbia, to go hiking in Theth in western Albania and so much more…