Krabi
Best thai food I've ever had, day-trips to paradise islands, invasion by swedes and food poisoning… That about sums up a few days in Krabi.
Phra Nang Beach
We took a day trip to Railey beach, but by mistake ended up on the beach next to it. And it was not a bad mistake, I can tell you! Phra Nang Beach is listed on the worlds most beautiful beaches. Unfortunately we were far from the only ones on that beach.. But it is easy to understand why.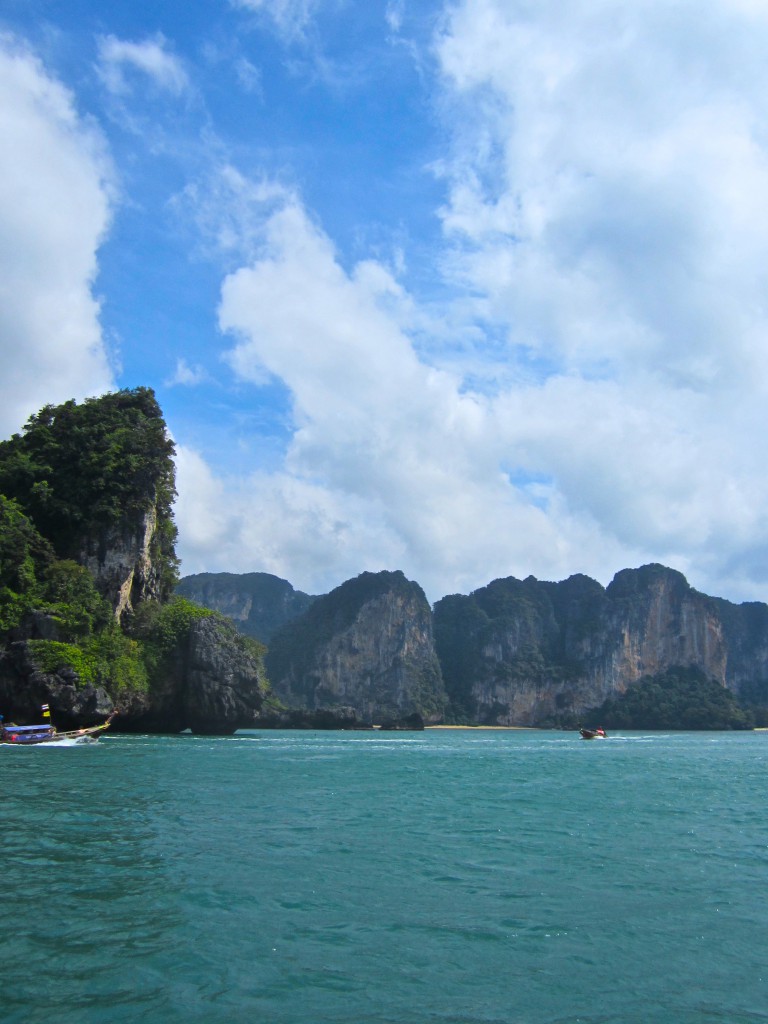 Ao Nang
This is the only place on our trip that we stayed at a hotel, Aonang Ayodhaya Beach Resort, and that turned out to be the best time to do so..
Krabi is totally invaded by tourists, so we wanted to get out of the city center to find some real thai food. After a tuk-tuk drive and a long stroll, we finally found this amazing little place with all the thai food one could wish for. The prices was a third of the ones in the tourist-traps down town. And oh my, the food was heaven! The absolute best thai food I've ever had.
So we decided to go back the next day and bring our new found Swedish friends. We all ordered 2-3 courses each and had a big feast. My friend chose a lot of sea food and that turned out to be a big mistake…
We went back to town and found a cool place that served those 3-litres beer-tap-thingies. And also, that was the first and only place we had found that served peanuts as a snack! As a true beer n' nuts lover, this was perfect. At that time, my friend started to feel sick, and she had to spend the next few days at the hotel room. She had been food poisoned. Guess you shouldn't gamble with seafood.. But thank god we had a comfortable room where we could enhance our stay.