Hiking Bohusleden – stage 2-5
This weekend I went on a 2 day solo hiking and camping trip on a part of Bohusleden(the Bohus Trail).
Bohusleden is 370 km long and divided into 27 stages. Read more about Bohusleden here.
I started at Angereds church at around 12.30 p.m. and went south, starting to go backwards by doing stage 5, then 4, 3 and ending it with stage 2 at Stensjön. The total length of these trails are 36,5 km and with the wrong turns I did and then walking home from the finishing point, I hiked about 40 km in totalt in 2 days.
Stage 5 Angered Church-Jonsered: 11 km long, 3-4 hours walking, middle-hard terrain.
Beautiful, fun and diverse surroundings. My favorite of the 4 I hiked this weekend. A lot of differens in heights, great lakes and by the end(or beginning if you walk north) there are toilets by a bathing site – such a luxury to do your business at an actual toilet when hiking and camping haha. There's a chance to fill your water bottle or buy something to eat at a café by the Jonsered Mansion if it is opened when you pass.
Stage 4 Jonsered-Kåsjön: 9 km, 2-3 hours walking, easy terrain. After walking stage 5, I stopped half way in to stage 4 by a cute little lake to put up my tent for the night. The terrain was easy, and although crossing some roads, most of the hike was in the woods.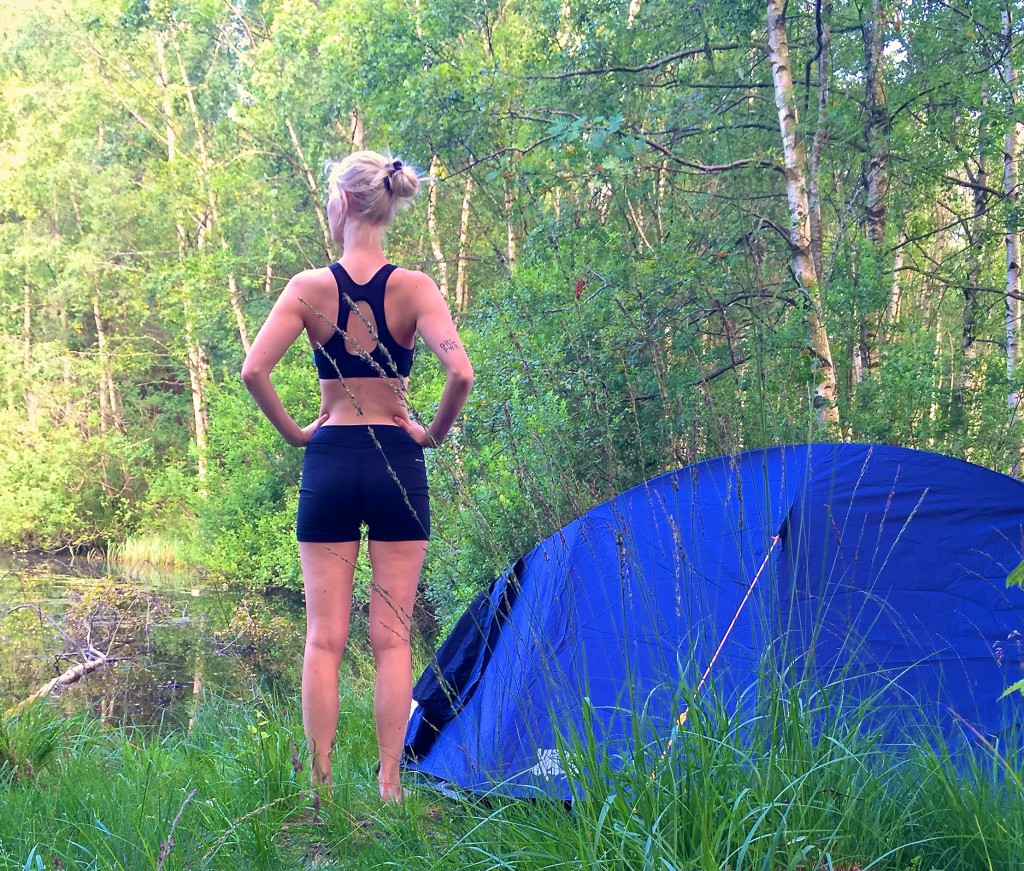 Stage 3 Kåsjön-Skatås: 8,5 km, 2-3 hours walking, easy terrain. Most of this trails runs along jogging trails, so you walk in the woods but the roads are mainly maintained ones, which to me is quite boring, and you meet a lot of people as well, as it is a popular jogging site, and also 2 big lakes with a lot of bathers in the summer. Stopped at the café in the middle of the jogging area Skatås to have myself a pepsi-break before I continued down south.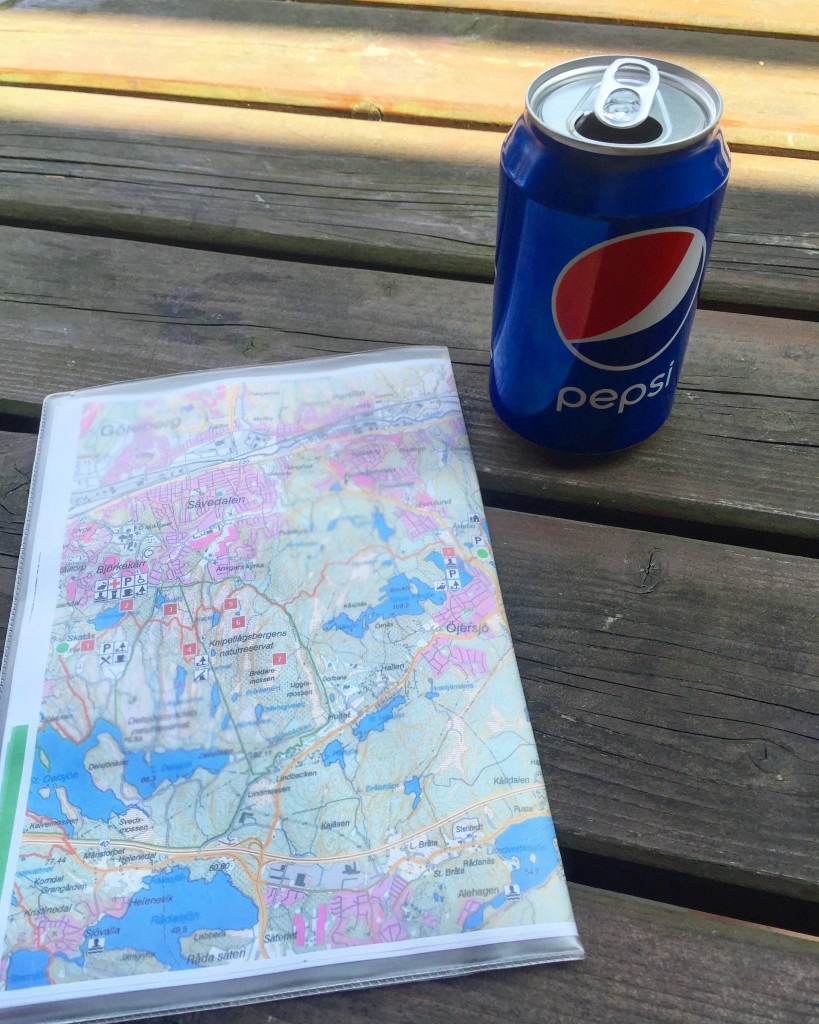 Stage 2 Skatås-Stensjön: 8 km, 2-3 hours walking, middle-hard terrain. This stage was also a lot of road passages, but after a while when you've gotten into the woods, you get that rough not too visible trails that I like and find more fun. This trail ends by a lake where I've spent a lot of time, as it is located in my home town. If you continue a bit further south, or if you come hiking north from stage 1, you pass Gunnebo Castle, which is a pretty place where I've also spent a lot of time growing up. If you are into castles, you can go on a tour in the castle and take a look in the shop etc. You have a chance to fill your water bottles and/or buy snacks or food at both Stensjön and Gunnebo Castle.
My thought about the hike altogether:
This part of the trail, the most southern ones are the ones closest to the city so you do get to cross more roads than in the stages in the north. But on the other hand, it is much easier getting to the different stages with the local buses if you are staying in Gothenburg city. As I said before, stag 5 was my favorite of these ones.
Also remember that in Sweden you are allowed to camp anywhere you want in nature as long as it is in someones private little backyard or garden. And in the summer, you don't need a mattress to lie on for heat reasons, as the ground and nights usually don't get that cold, but bring one if you want the softness of course.
For more information visit the website Bohusleden.se