Hidden Secret Canyon on Bali
I'm not sure the name "hidden secret" canyon applies too well these days, as there are signs pointing to where you can do it and it's the first place popping up when you search for "hidden secret" in Bali on google. However this "hidden" and "secret" canyon is an amazing place and you will understand why it hasn't been kept a secret.
Beji Guwang Hidden Canyon or Secret Sacred Canyon of Sukawati
Those we love have many names
There will be a guide appointed to you. This is for your safety and it doesn't cost anything. It is however expected to tip afterwards, as the guide is helping you for the approx. 3 hour trek. Depending on your group size and your budget, you should probably tip between 15.000-50.000 IDR each. There are many places where you might not know where the best places are to put your feet and some of it is in water so having a guide is most definitely needed.
What you need to know before you go
You will be walking through the canyon barefoot, so no need to put on sneakers or hiking boots. The water where you need to walk is in some part fairly deep so don't wear long pants or dresses.
In some places you will need to use both your hands so if you are bringing a bag – take a backpack.
A safe and waterproof place for your camera of phone is advisable as there is a risk of it getting wet. Or worst case – you fall in the water and they get completely soaked and ruined.
Drinking water should be obvious but it can never be reminded of too much.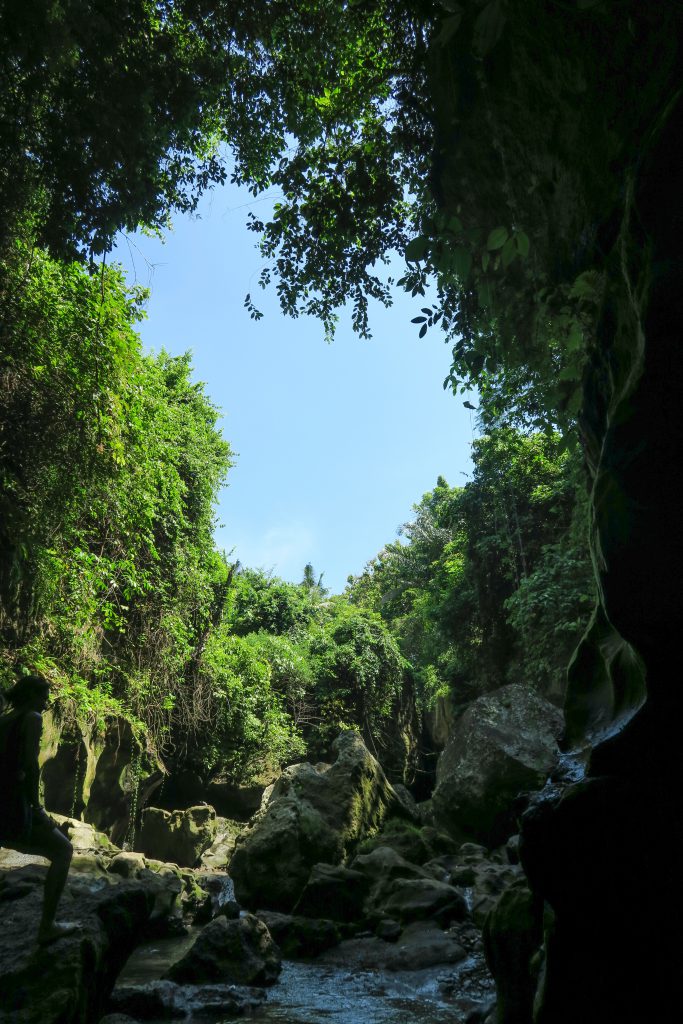 As a nature worshiper, this is one of my highlights on Bali