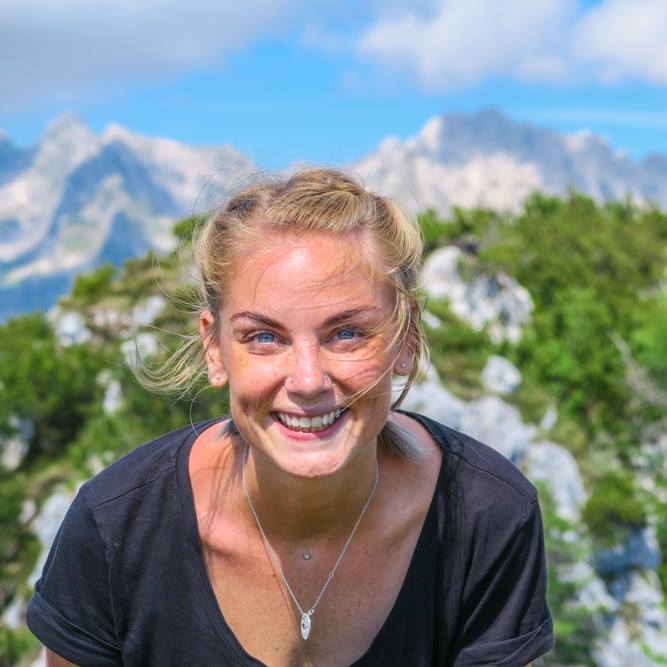 I'm a 26 year old girl from Sweden who has, like so many others, a serious case of wanderlust.
Travelled all my life
I have been lucky enough to have parents who likes to travel, so I had been to 4 different continents and  around 15 countries before I turned 16.
I was 15 the first time I went abroad without my parents, when I was chosen as a representative in my class to go to Poland and Germany to learn more about WWII. In the summer that same year, I went on a language course to California, USA, for a month.
First solo trip
In September 2013 when I, for the first time, travelled completely alone to a place where I knew no one, I realized that this is my passion. That is when the travel bug bit me for real. I started to learn more about how I could travel as much as possible, and a whole new world opened up.
Since then, I have travelled about once a month an average.
Traveling while working a 9-5 job
I travelled once a month for 3,5 years while still having a normal Mon-Fri job and you can read my old posts about how I could travel so often here and you can read about how I could travel the world without quitting my job here.
Digital nomad
Nowadays I travel full time and I make my income from working as a freelance travel writer and as a social media influencer. You can read about how I manage to make money while traveling here and here you can read about how I got my job as a travel writer.
Featured in:
Newspapers
Expressen (Newspaper, in August 2018)
Expressen (Newspaper, in January 2018)
SVT Väst (Swedish Television West)
Metro (Sweden's biggest newspaper)
Mölndals-Posten (Local newspaper, in July 2018)
Aftonbladet (Newspaper, on web and paper)
Destinavo (online travel magazine)
Globelle Travels (online travel magazine)
Veg Travel Buddies (online vegan travel community site)
Göteborgs-Posten (Gothenburg Post, a written person portrait about me)
Blogs
Resfredag (Named inspiration of the month)
Resfredag (About traveling alone as a girl)
Resa Medvetet (About quitting flying)
Podcasts
Att resa podden (Swedish travel podcast)
Leadership and the Environment (coming)
Green Dreamer podcast (coming)
Worked with:
Freelance writer
Skyscanner Sweden (collection of all articles written by Evelina Utterdahl 2016-2017)
Speaker
Rotary International (Mölndal, Sweden August 2018)
Globelle Travels(London September 2018)
Video
KEEN Footwear(active footwear with a sustainability focus, worked 3 seasons together)
Matter Prints(Sustainable and ethical clothing brand)
Instagram & Blog
KEEN Footwear(3 seasons, 2017-2018)
Hamburg Tourism(December 2016)
Switzerland Tourism(July 2017)
Wowanders(Travel guide app, August 2018)
Czech Tourism(July 2018)